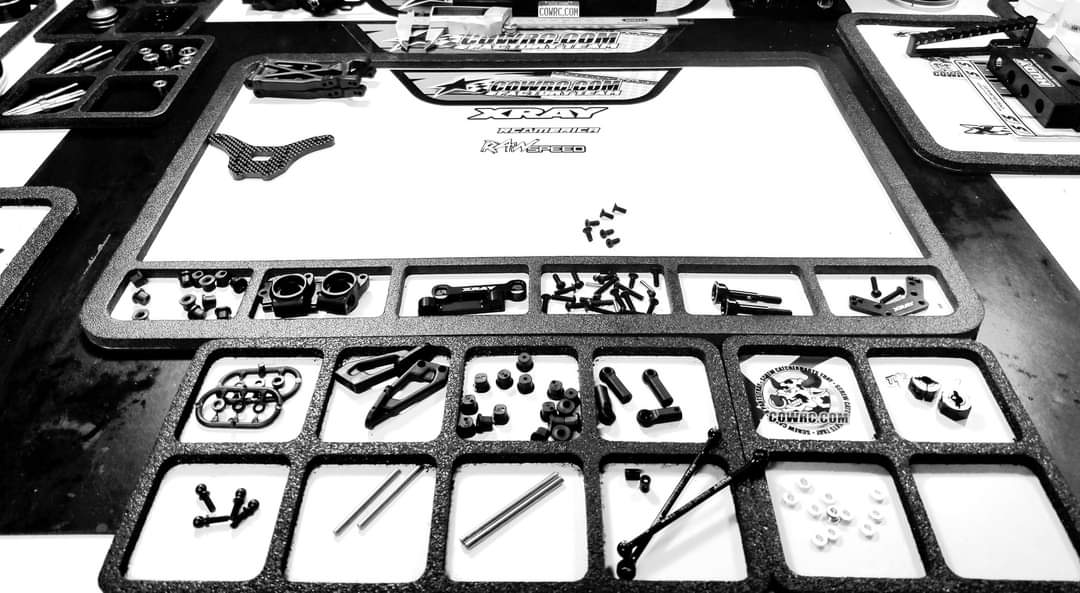 Whether it's a new build or just routine maintenance, keeping your parts organized and secure makes wrenching a whole lot easier!
CowRC Magnetic Mats And Parts Trays come in a plethora of shapes and sizes to suit your wrenching needs. Featured is the Medium Magnetic Work Mat ( Top of the.pic) combined with 5" × 9.75" and 5" × 5" Screw Catcher Part Trays.
When armed with CowRC Magnetic Mats And Parts Trays, your parts and hardware stay on the bench and off the floor! See ya at the track.
Head over to Cowrc.com and check out all the different sizes, styles, and options to choose from. The customization is endless. Use coupon code "PROTIP15" at checkout for 15 percent off your order.