CowRC has a small ultrasonic cleaner for your RC parts. Now, SKinz are available to dress it up before you Kleen up. Just a couple easy steps to ensure proper application.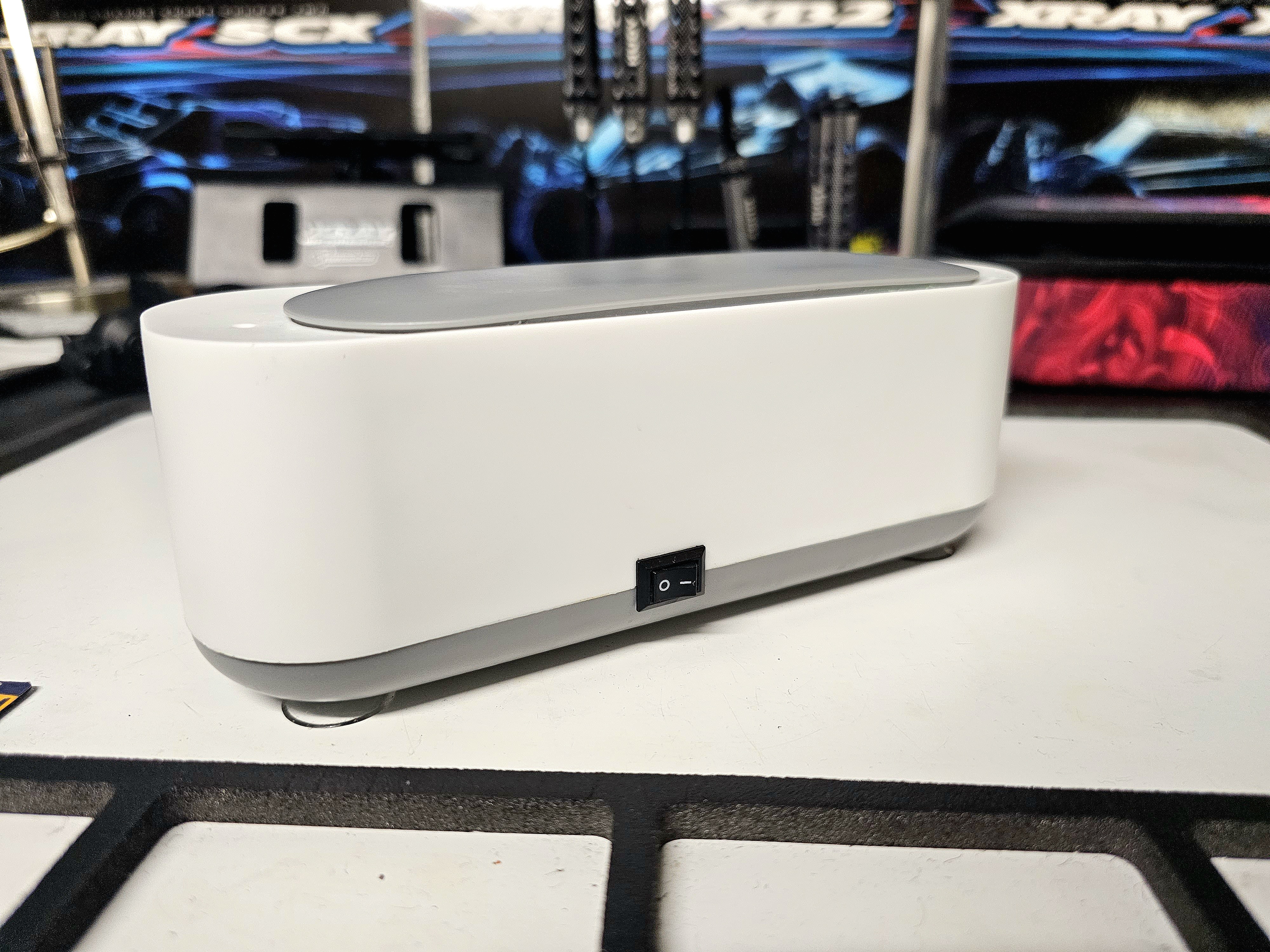 Before the radical Skin transformation.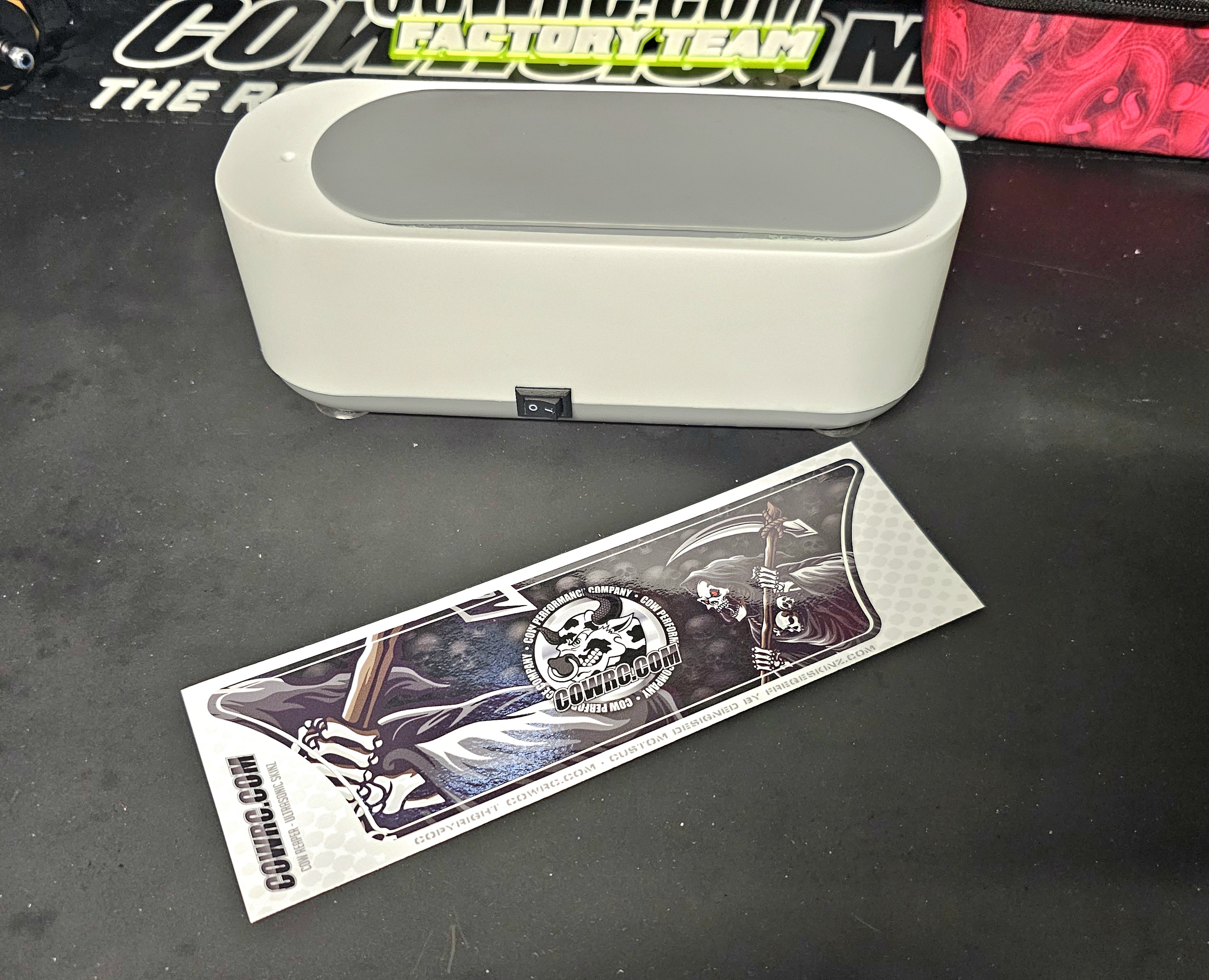 There are several options to chose from, I went with The Reaper.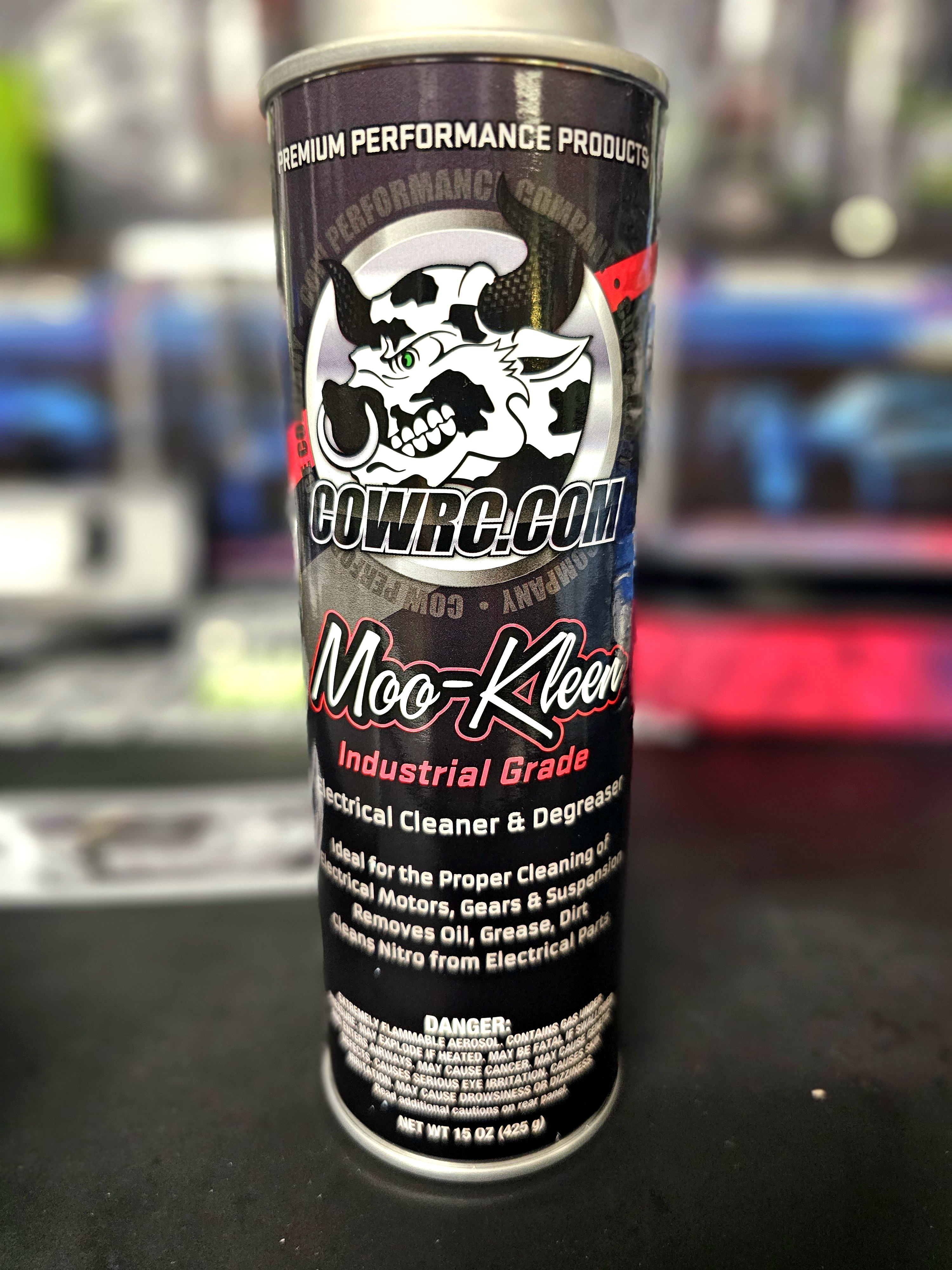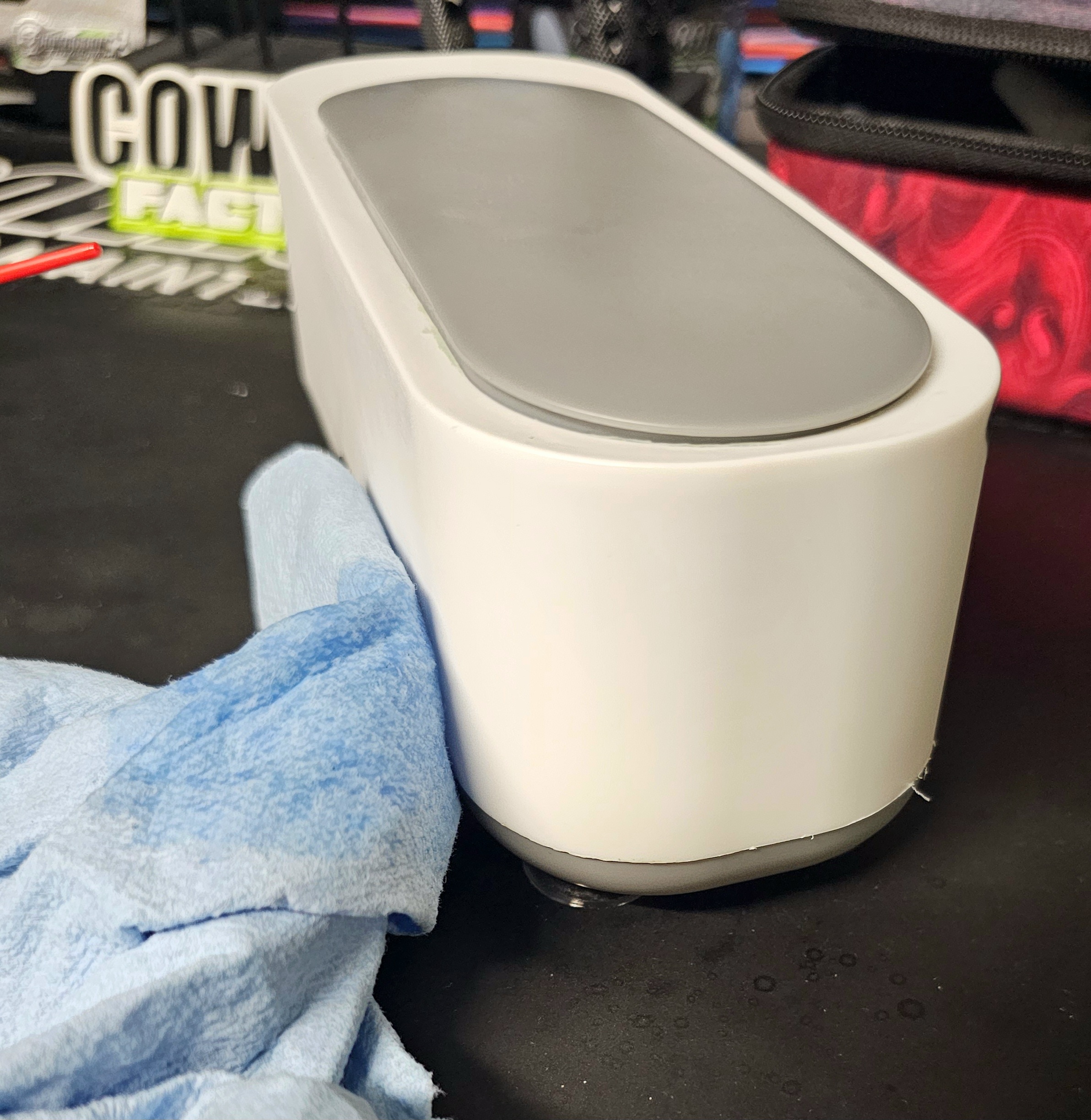 Just spray some Moo-Kleen Electronic Cleaner And Degreaser onto a towel, then wipe the surface area. This will eliminate any dirt, oil, or grime; giving the best adhesion possible.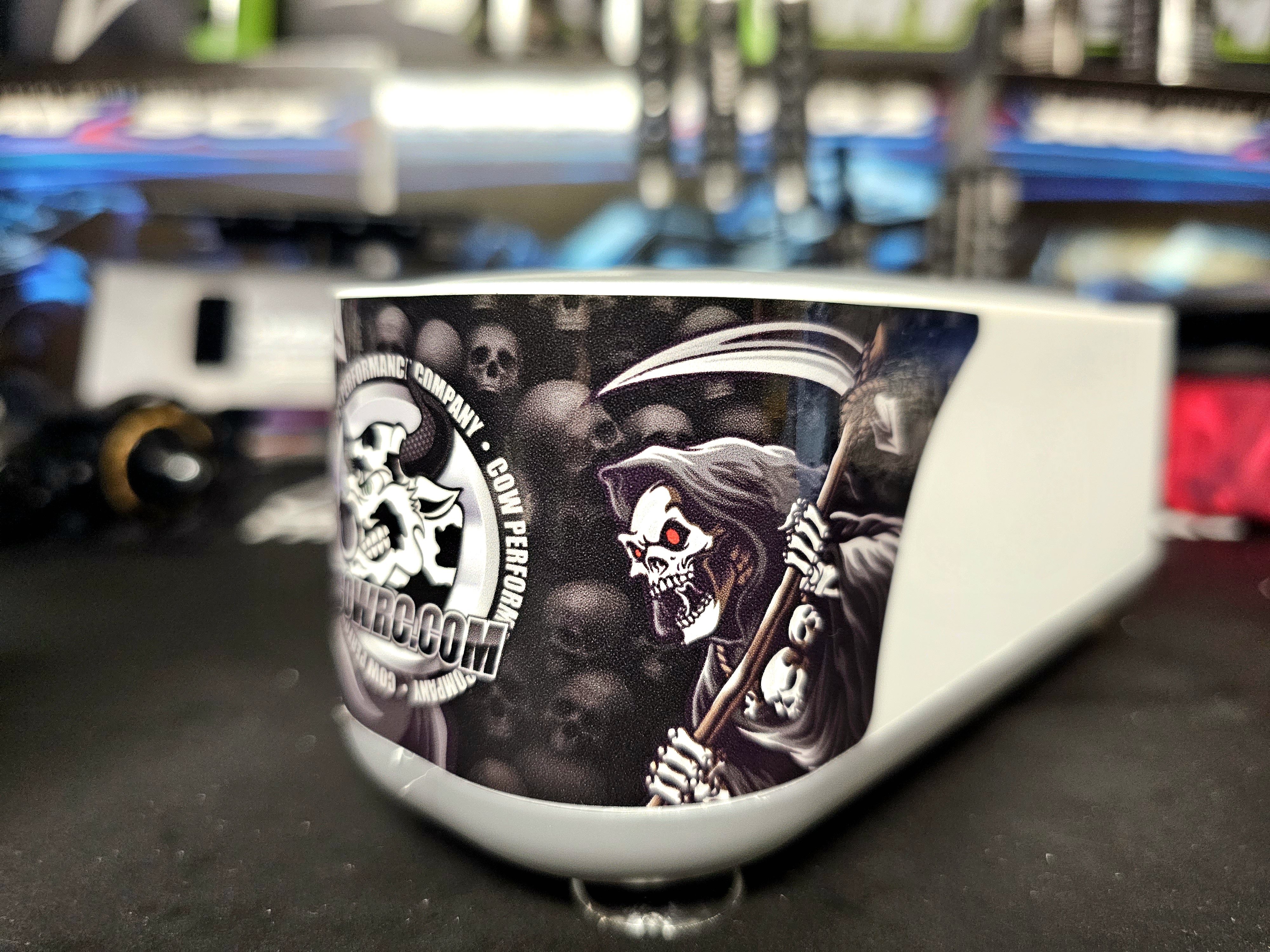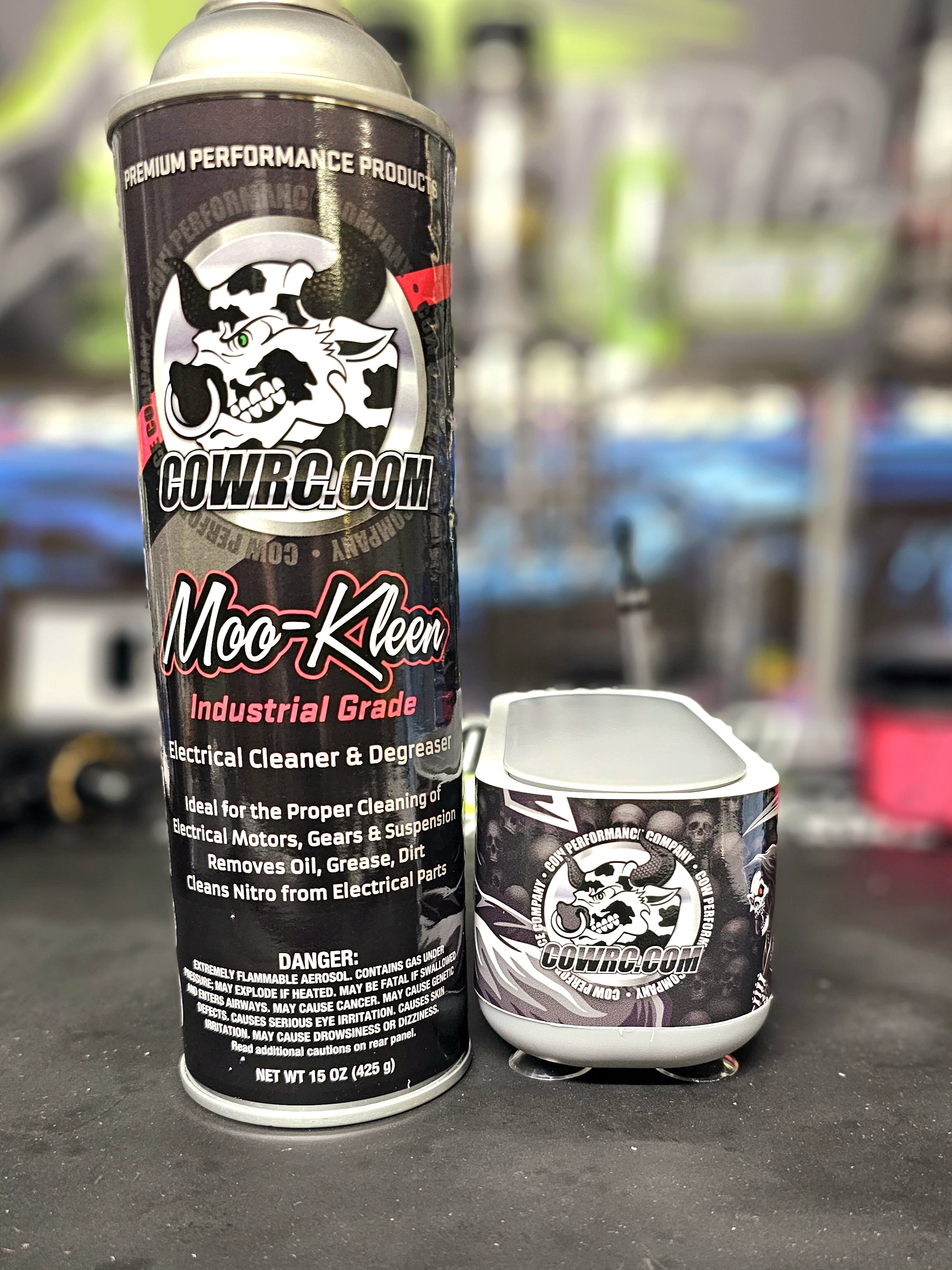 Just place the Skin on the end of the unit and apply pressure with your fingers to smooth out the surface. Now you are good to go with the new radical look. There is a secondary option. You can place the skin on the side of the unit if you desire, that is shown below.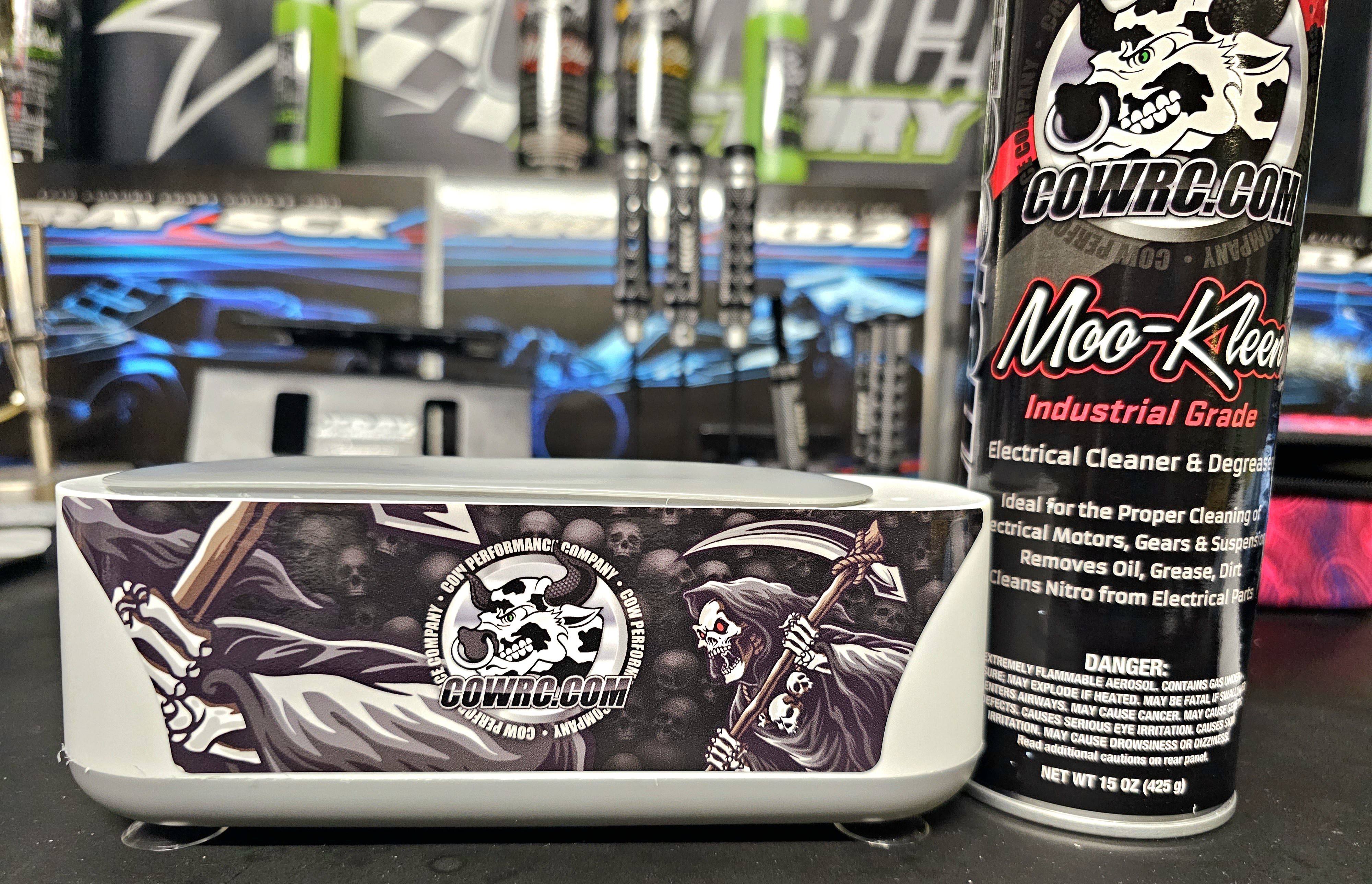 These products can be purchased at CowRc.com. Use coupon code "PROTIP15" at checkout for 15 percent of your order. See ya at the track!!