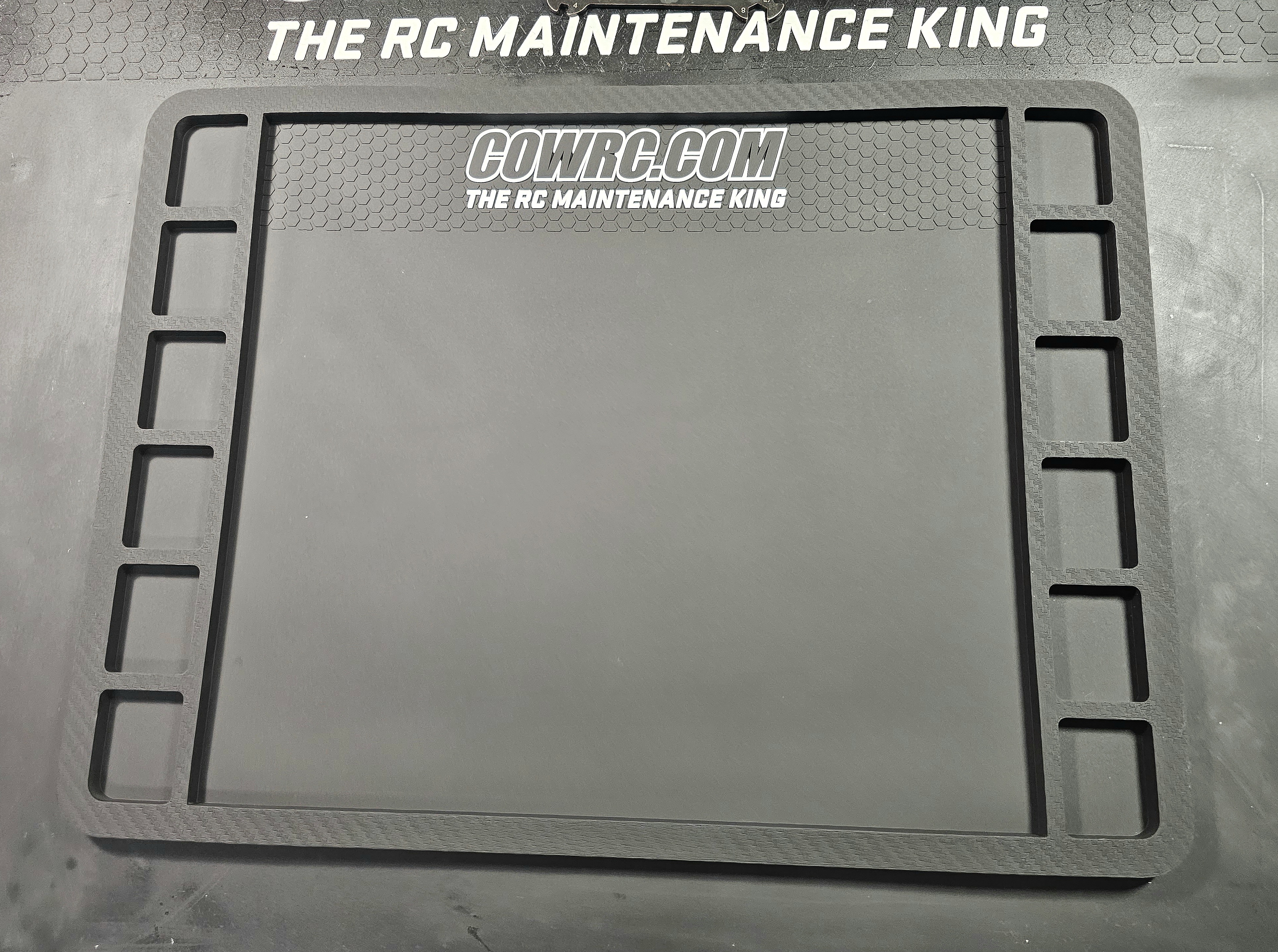 The Small Carbon Series Mat has arrived. This is what I've been waiting for. It might be small in size but packs a huge punch in convenience and versatility. The 12x16 mat is the perfect size for your smaller scale projects. This is my go to mat for diff and shock rebuilds.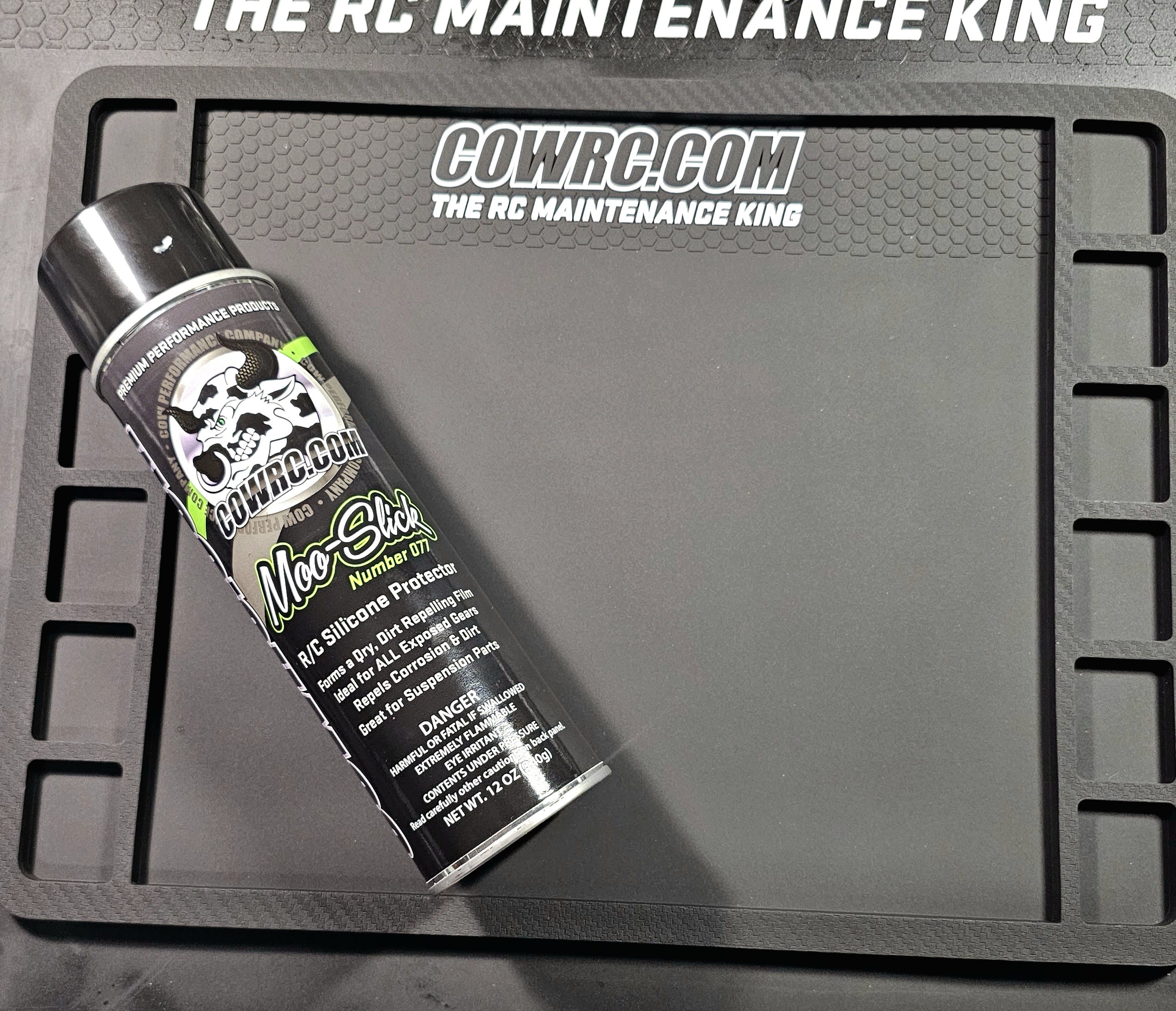 It is recommended to spray the mat down with Moo-Slick Silicone Protector. This will keep the mat hydrated and add extra protection from your oils and greases. This is a rubber material and not magnetic.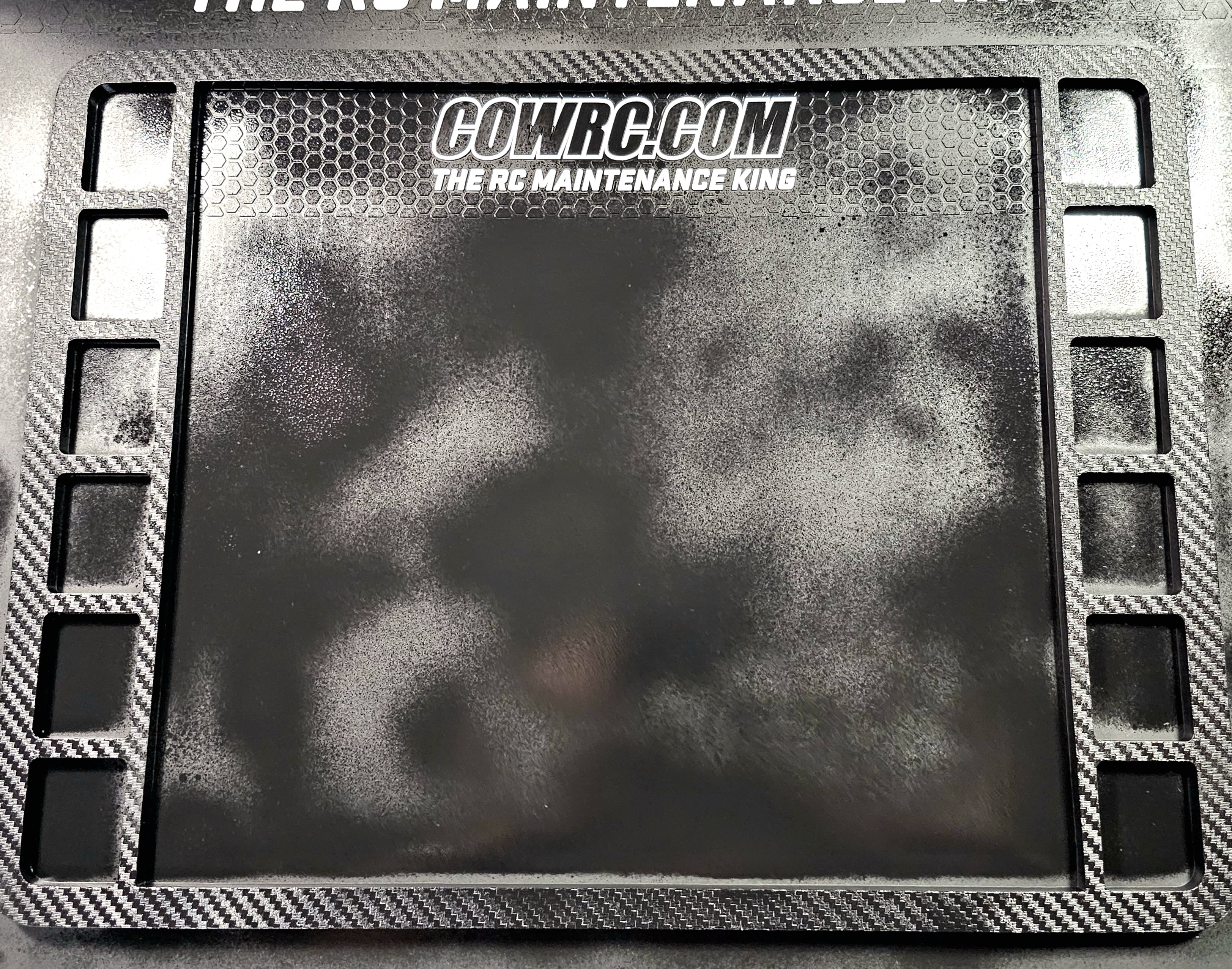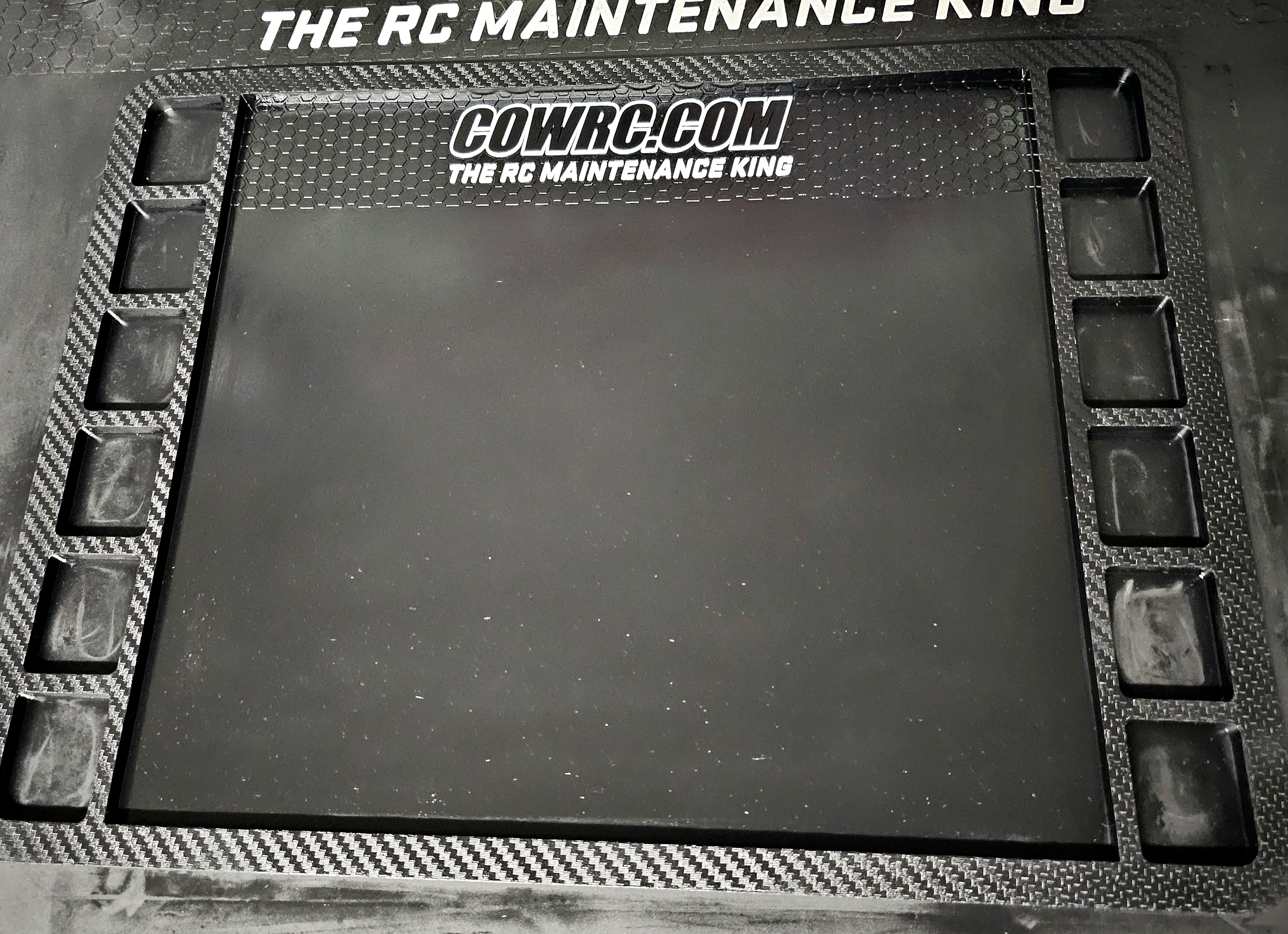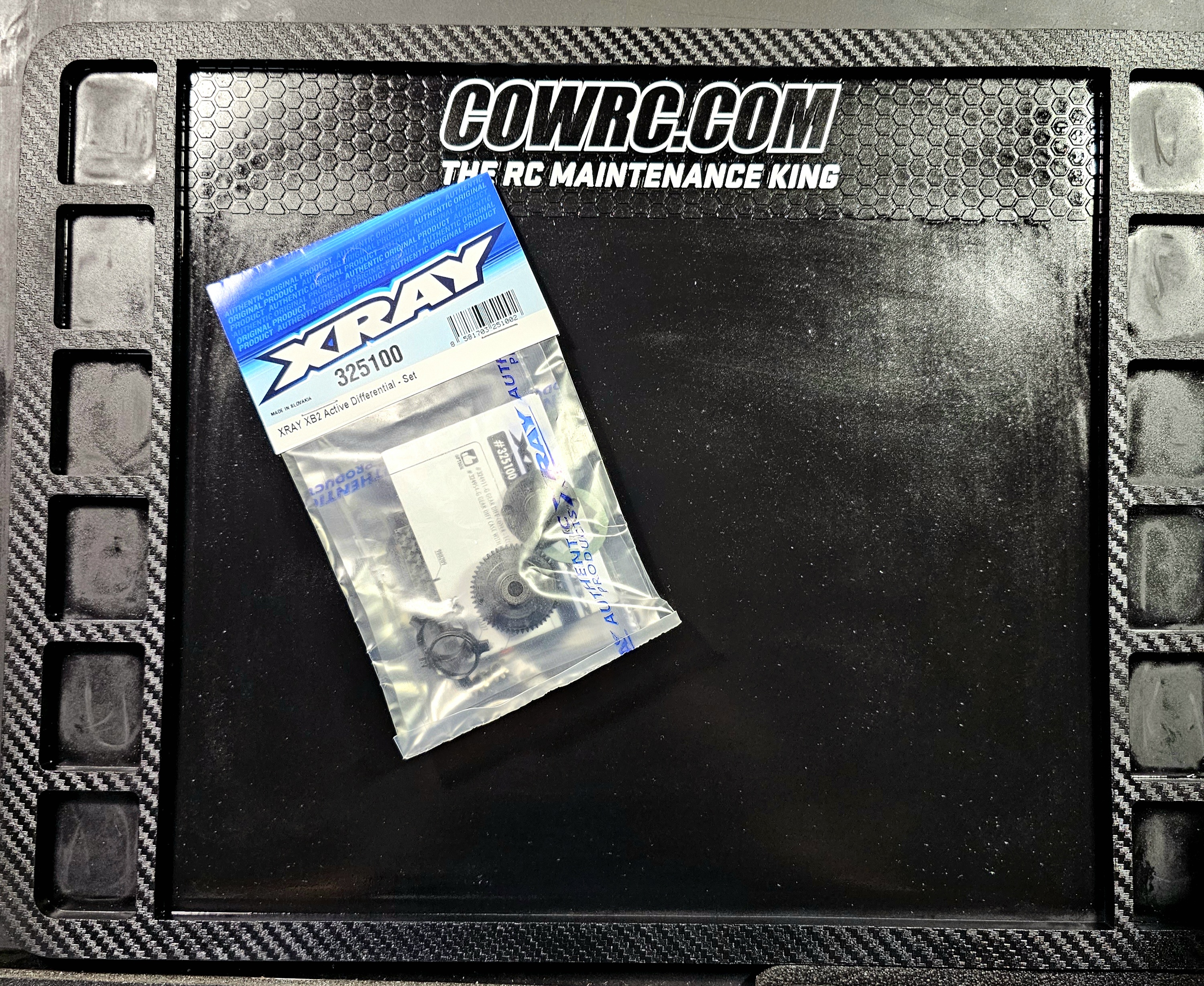 The start of the diff build.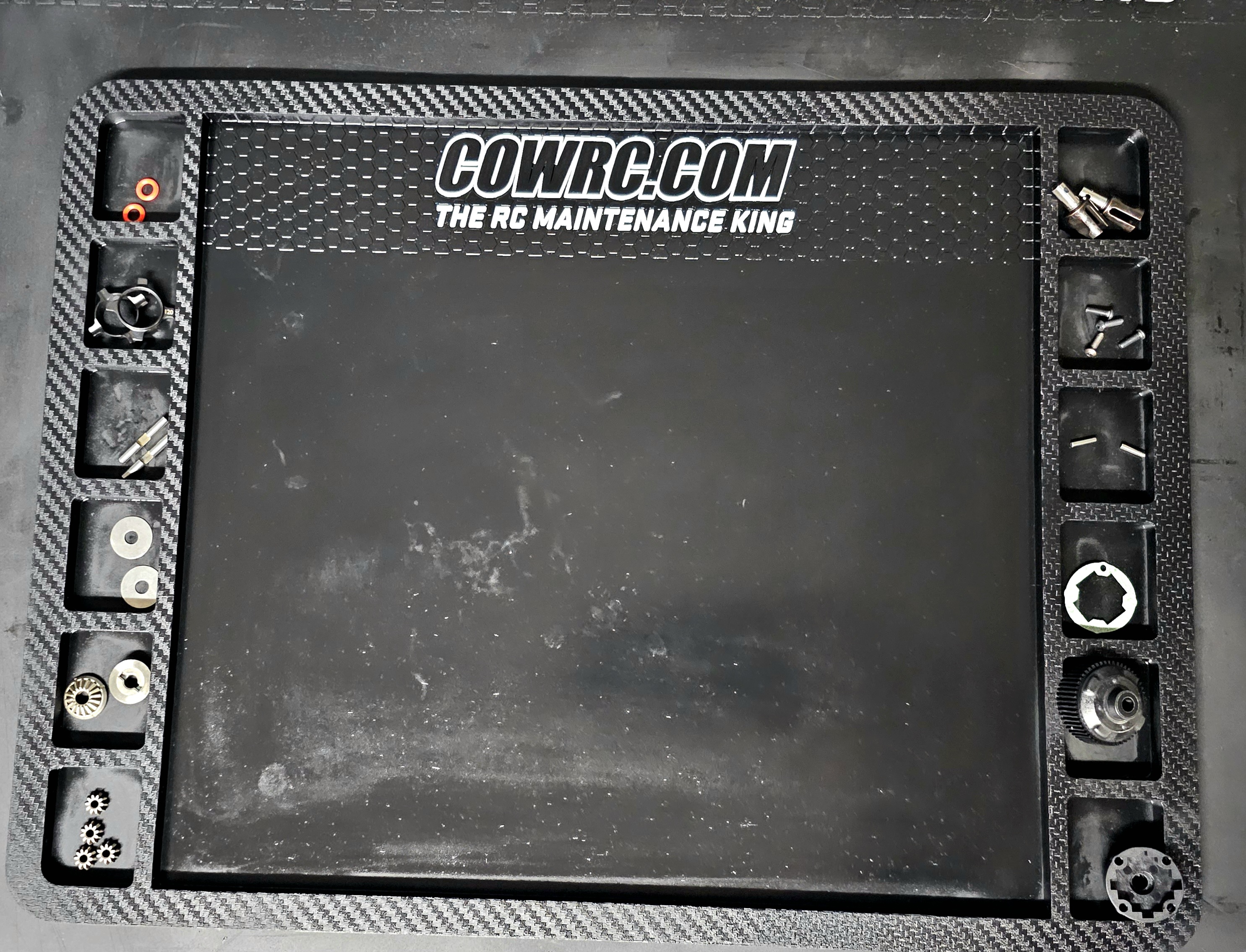 As you can see there are several pockets to place all of your parts to keep them nice and organized.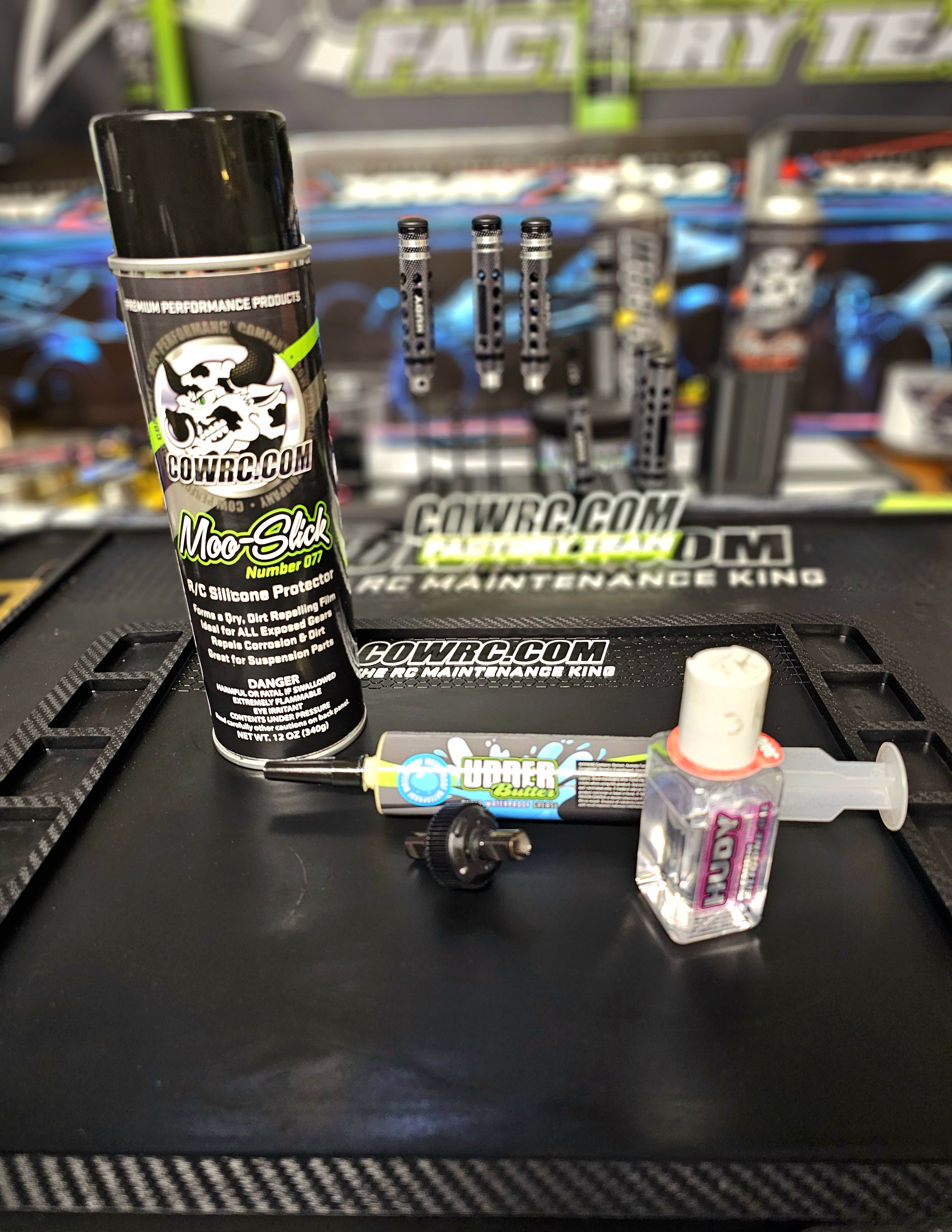 This Carbon Mat is small in size but is massive for a good wrench session, just like its big brother. This mat can handle anything you throw at it. The dirt, grease, and oil will make a quick clean up. I've found that any ring marks come out in a cinch with just a quick application of Moo-Slick Silicone Protector. This is just another excellent product by CowRC. See ya at the track! These products can be purchased at CowRC.com. Use coupon code "PROTIP15" at checkout for 15 percent off your order.