CowRC has some killer themed shirts available. These shirts are no joke!! The quality and graphics are truly amazing. There are several themes to choose from. I picked the Reaper to match the rest of my CowRC skins and decals.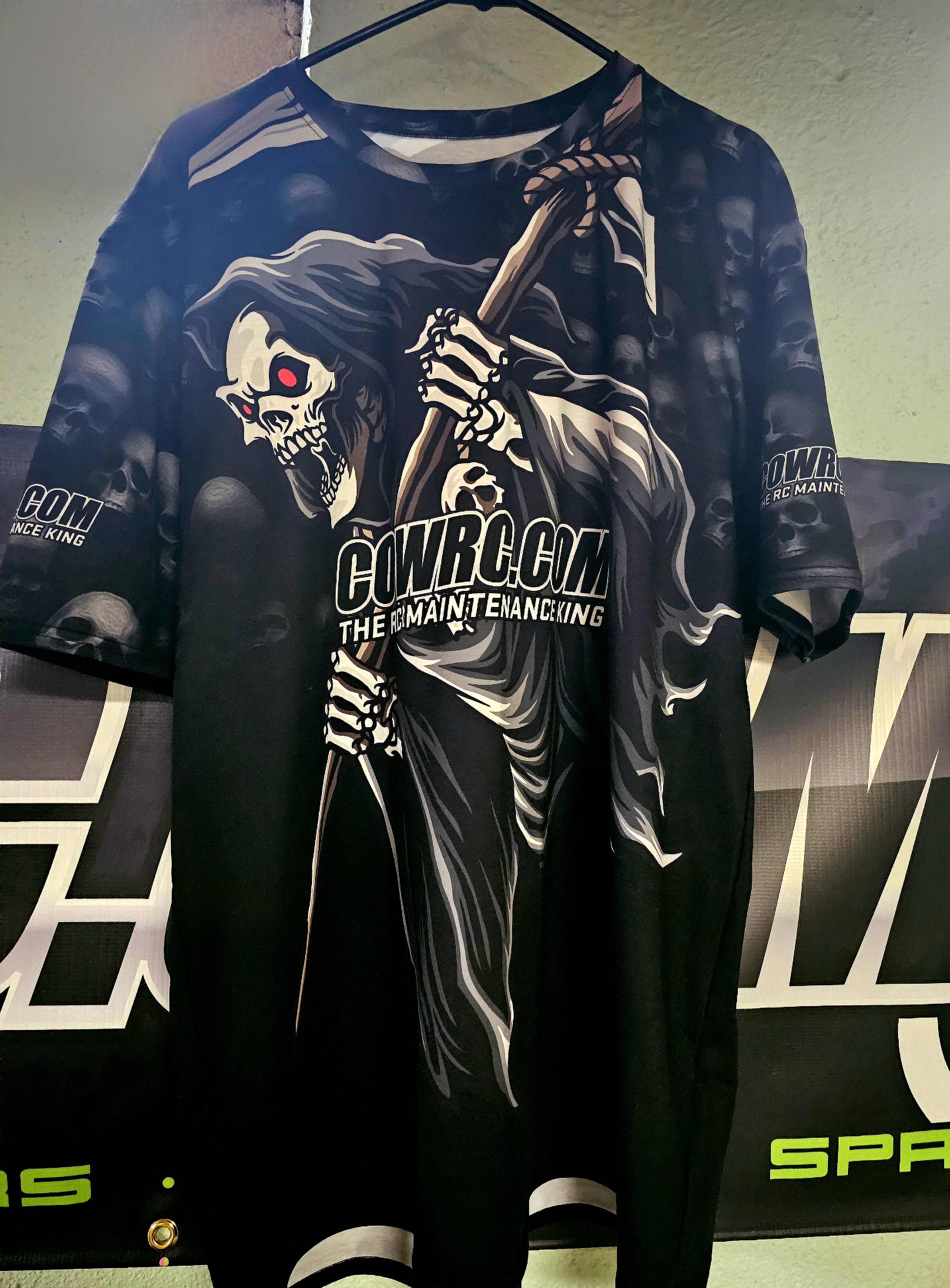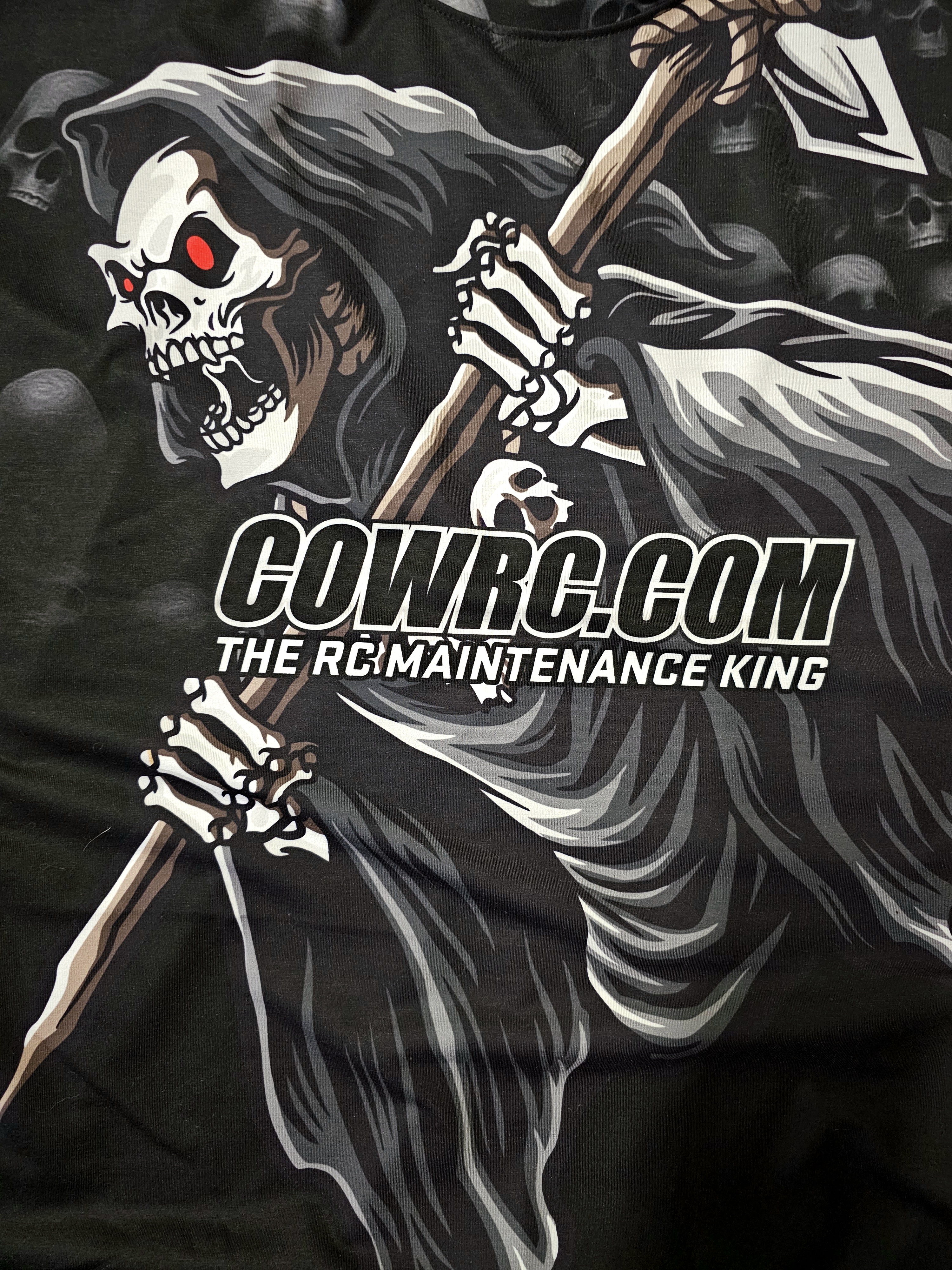 This is the front of the shirt. The quality and feel of the shirt is top tier. As you can see, the detail is exceptional.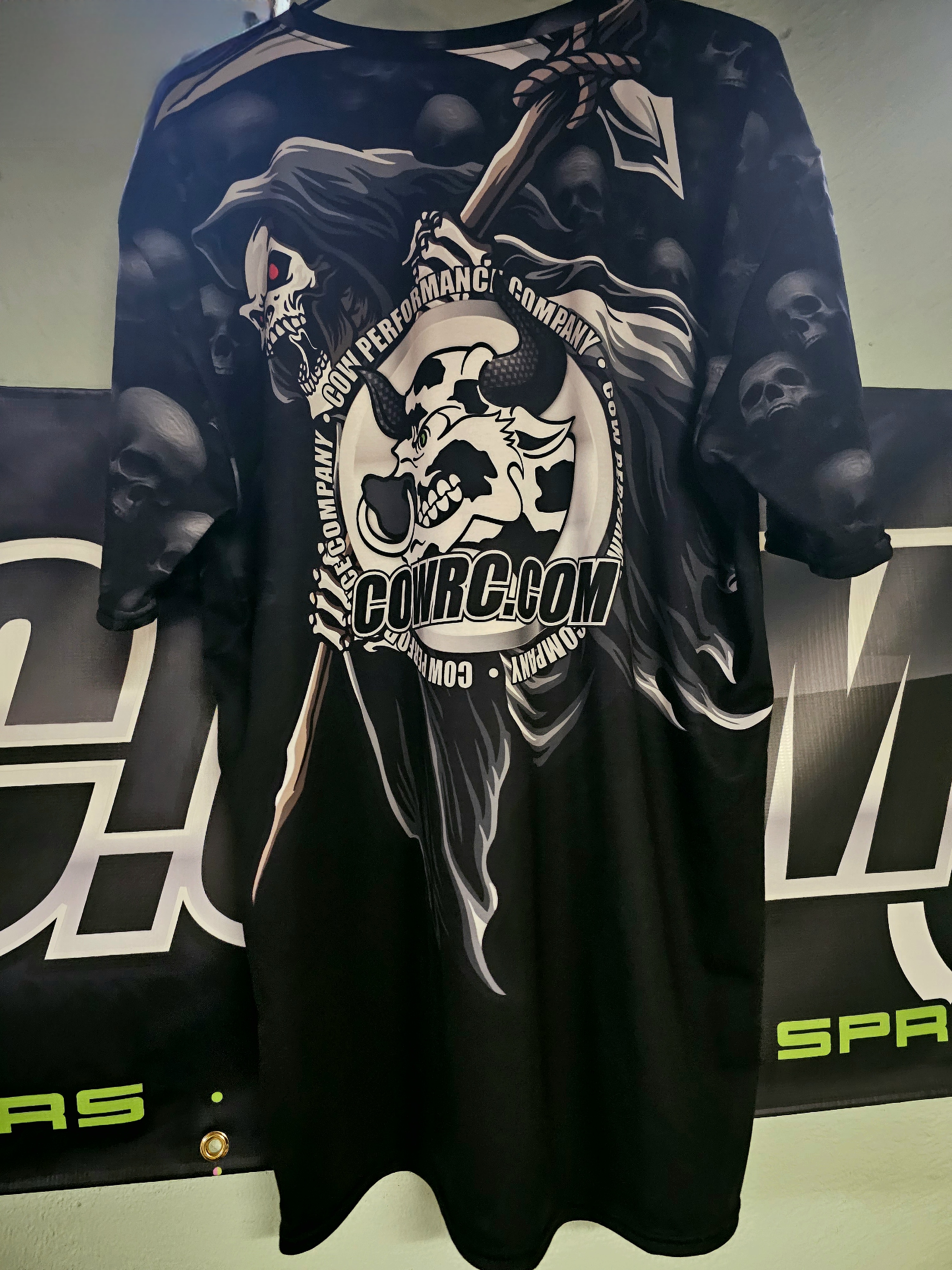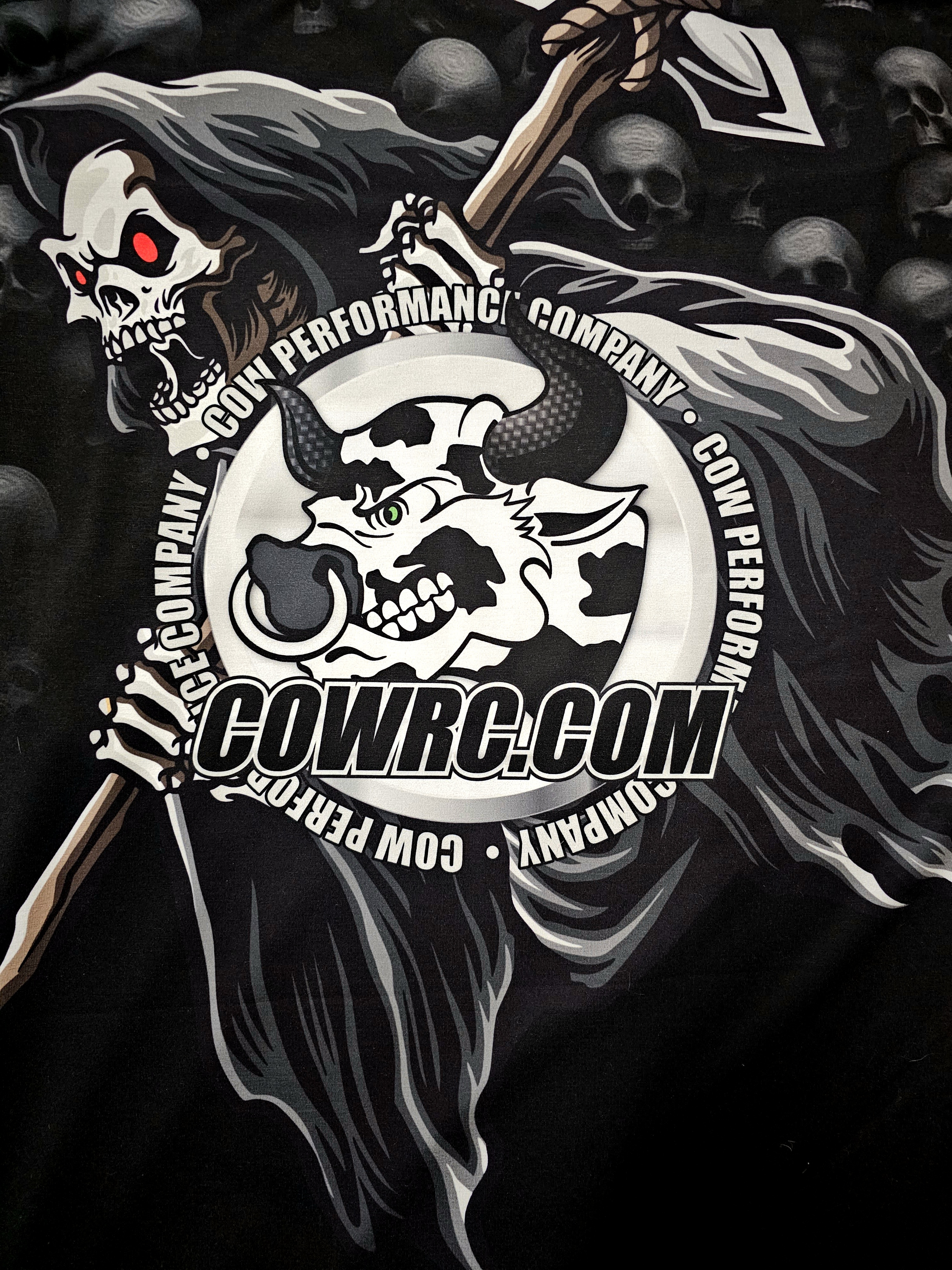 The back of the shirt shows no shortage of detail.
Take it from me, once you get one of these shirts you will be more than happy. When this came shipped to me, I was shocked on how high quality it was. The 4 way stretch fabric made this shirt fit like a glove with excellent comfort. I was thrown back on the design and graphics. The photos do it no justice. This shirt is top notch. So go walk around town or at the track in CowRC fashion with one of these bad boys. You definitely won't regret it. See ya at the track.
You can purchase this item at CowRC.com. Use coupon code "PROTIP15" at checkout for 15 percent off your order.