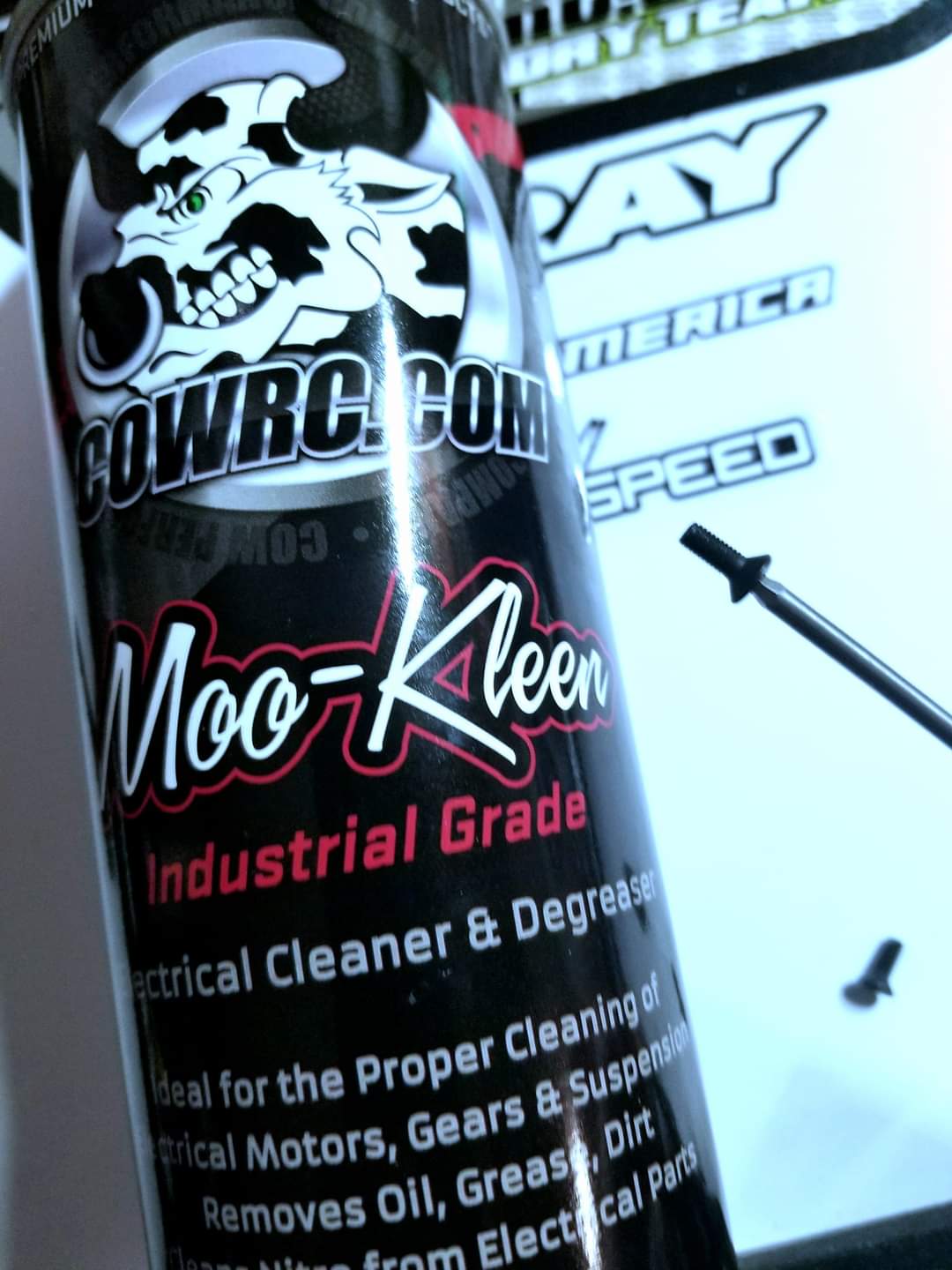 Having screws come loose can pose a problem with your race or bash session. Following these simple steps can eliminate the worry of this occurrence.
Whether it's a new build or just routine maintenance, spraying MOO-Kleen Electronic Cleaner And Degreaser on your screw will get rid of any dirt or oil. This is a perfect prep for when you are applying your thread locker. It will achieve the best curing process.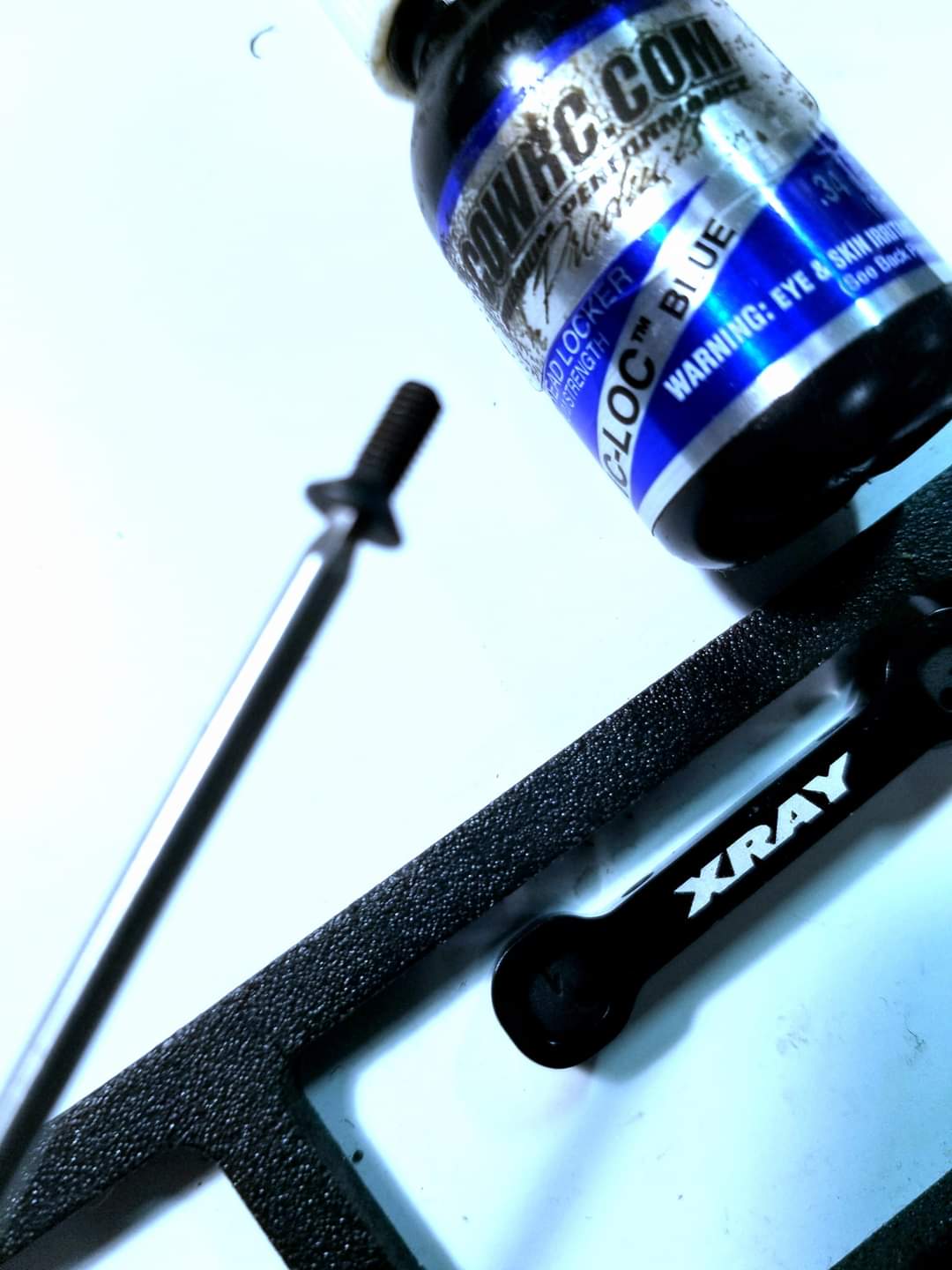 It is highly recommended to use thread locker when inserting metal screws into metal. CowRC blue IC-LOC can be applied to the threads of your screw. I like to use my fingers to get an evenly thin layer around the entire screw before inserting. The IC-LOC is strong enough to secure your screw, while allowing for future removal for maintenance.
Allow to dry. Just like that, no more worry about counting missing screws. Now you can concentrate more on counting lap times. See ya at the track.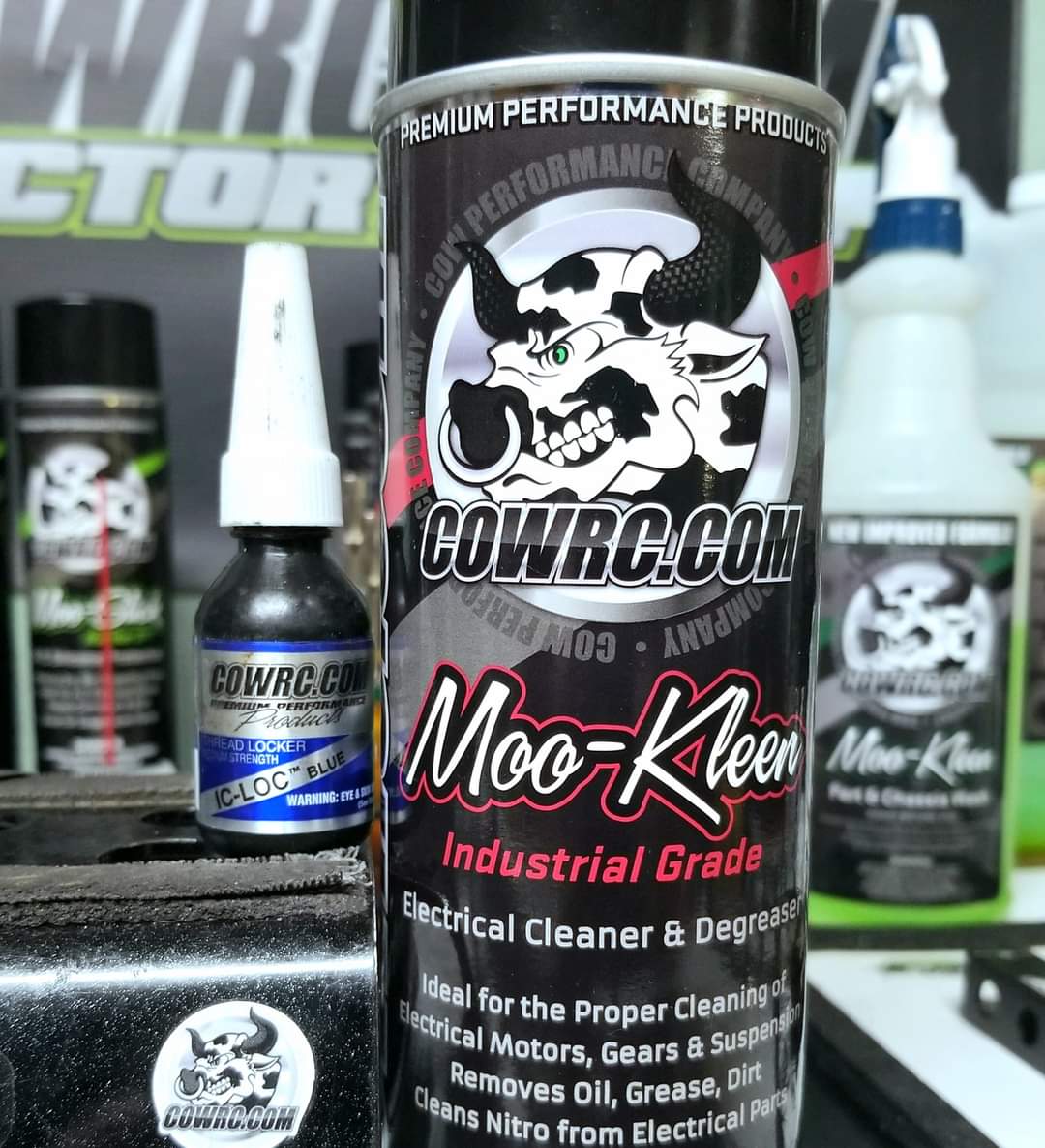 These products can be purchased at Cowrc.com. Use coupon code "PROTIP15" at checkout for 15 percent off your order.