This is the blower everyone has been wanting and waiting for! CowRC is now offering the powerful Jet Blaster Turbo with variable speed adjustment. You can dial down the power for the lighter jobs or pump it up for the more stubborn debris or water.
This Jet Blaster Turbo is on the next level. This is a must for all RC enthusiasts who need that quick and effective clean up of your vehicle from small scale to large and everything in between.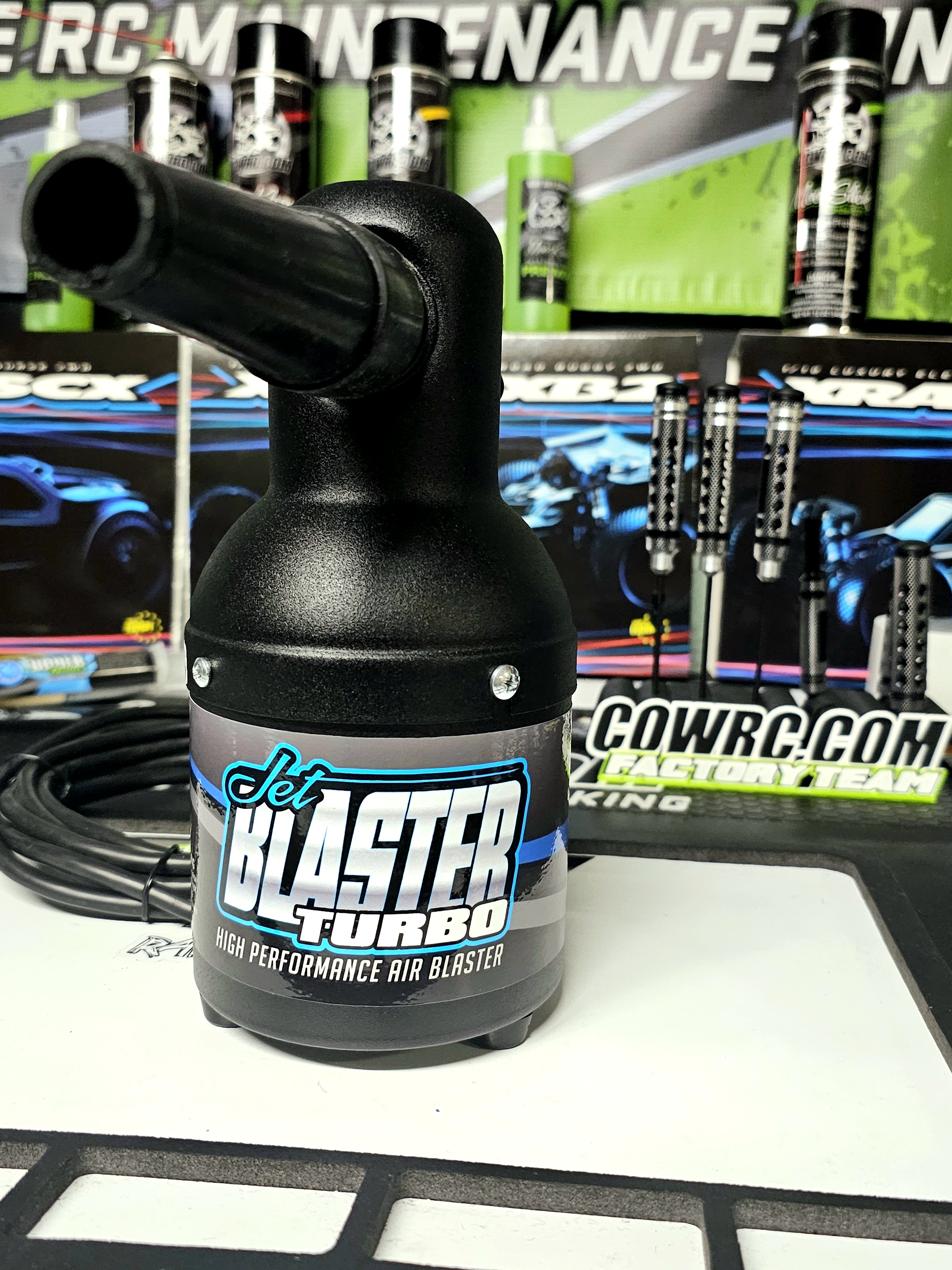 The blower comes with 3 attachments, customizing how much pressure and area coverage you need for your particular application. The blower also comes with 3 extra air filters to keep your air flowing at top performance.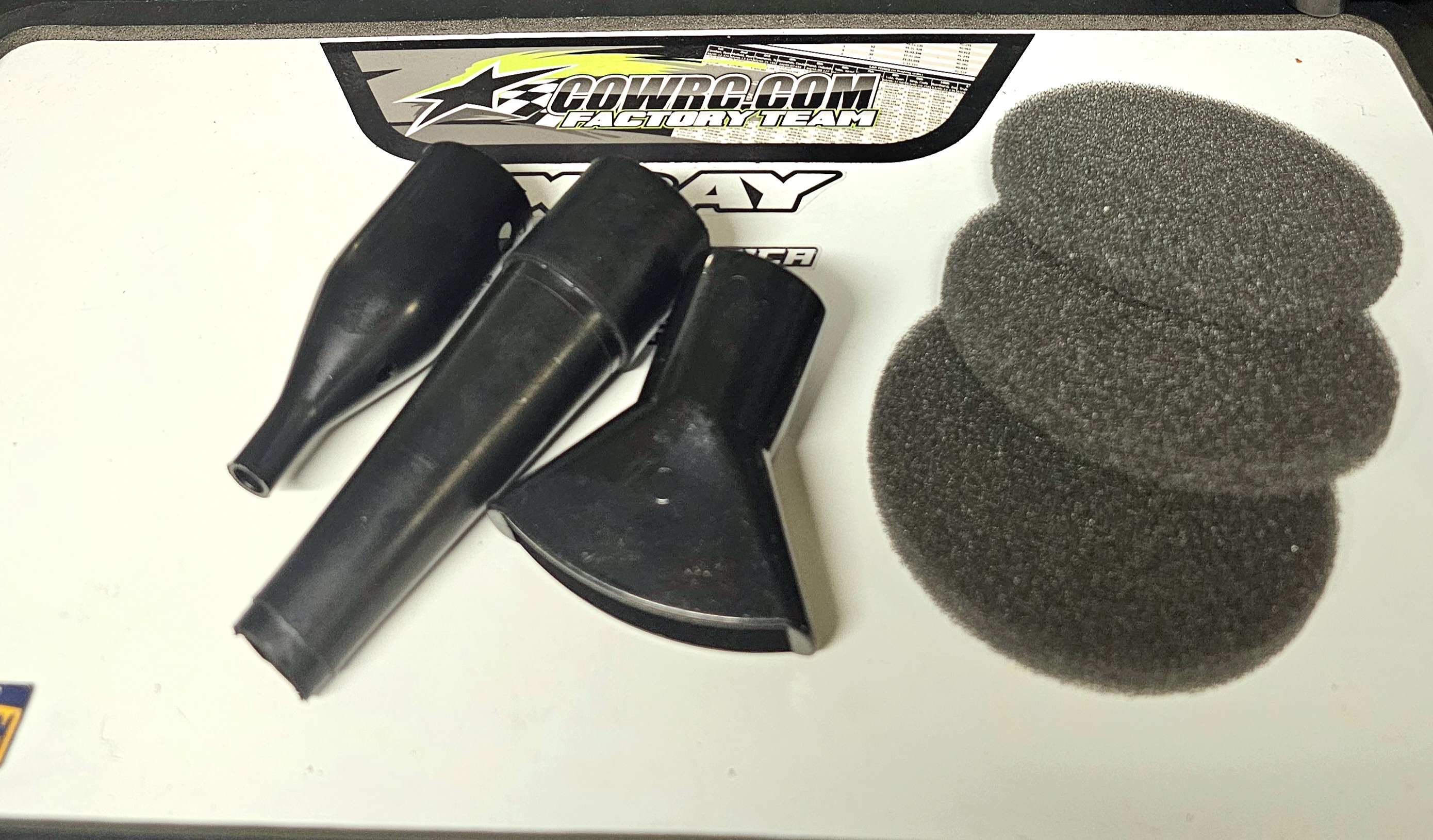 The variable speed switch is what does it! Depending on what your application and purpose is, the adjustment of power comes in very handy. No need for overkill when trying to do a light dusting with an abundance of power. Just turn it down. When you need the tornado effect to blow off some stubborn debris, turn this little jet up! Trust me, you will see how powerful this thing is!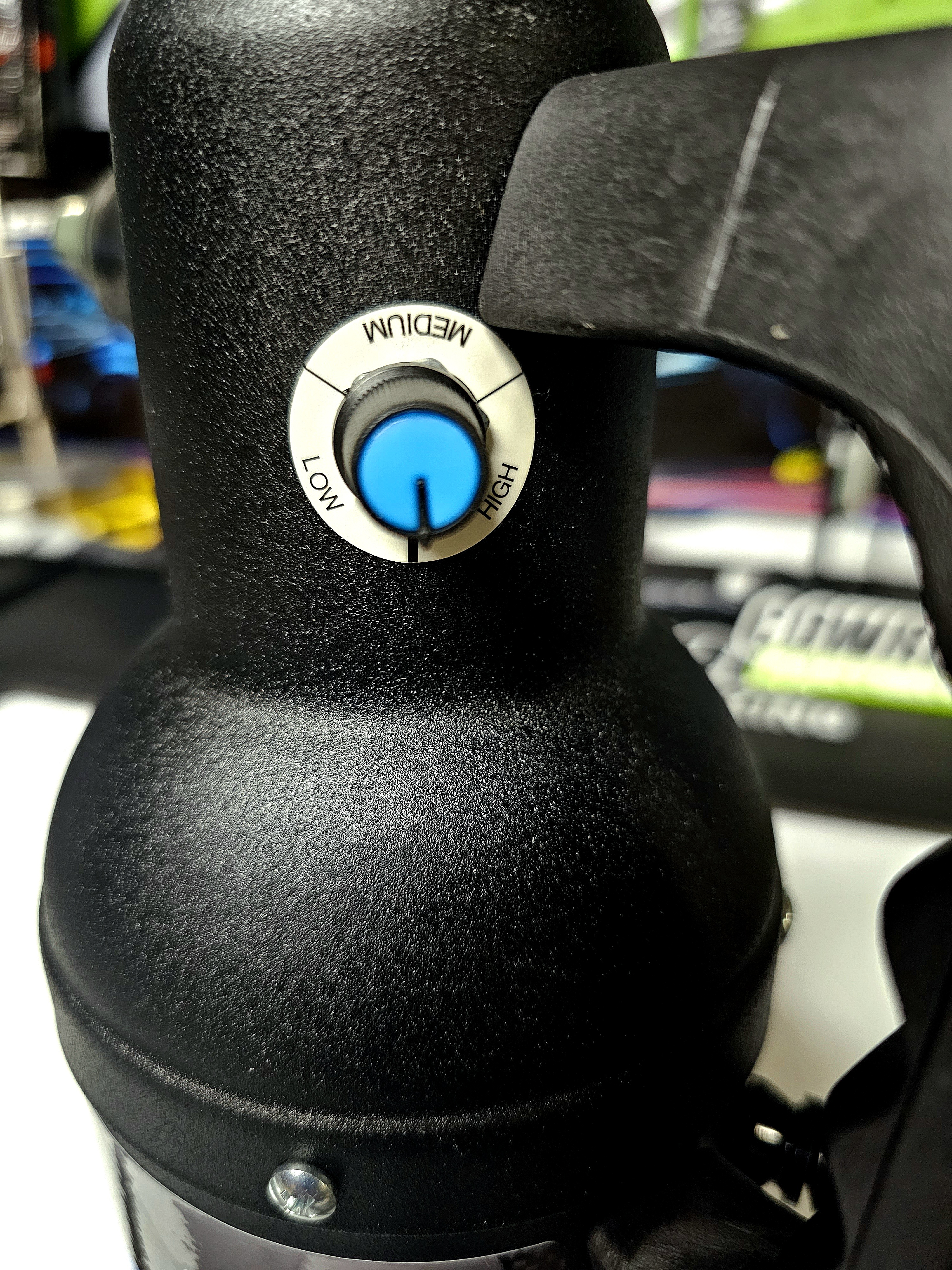 This is a must have. Racers from all scales and track conditions, bashers, crawlers, drag racers, and more will definitely benefit from this blower. This will make clean up a breeze (no pun). Everyone I know that has used this blower agrees that it is definitely a must in their RC arsenal! See ya at the track!
This can be purchased at CowRC.com. Use coupon code "PROTIP15" at checkout for 15 percent off your order.