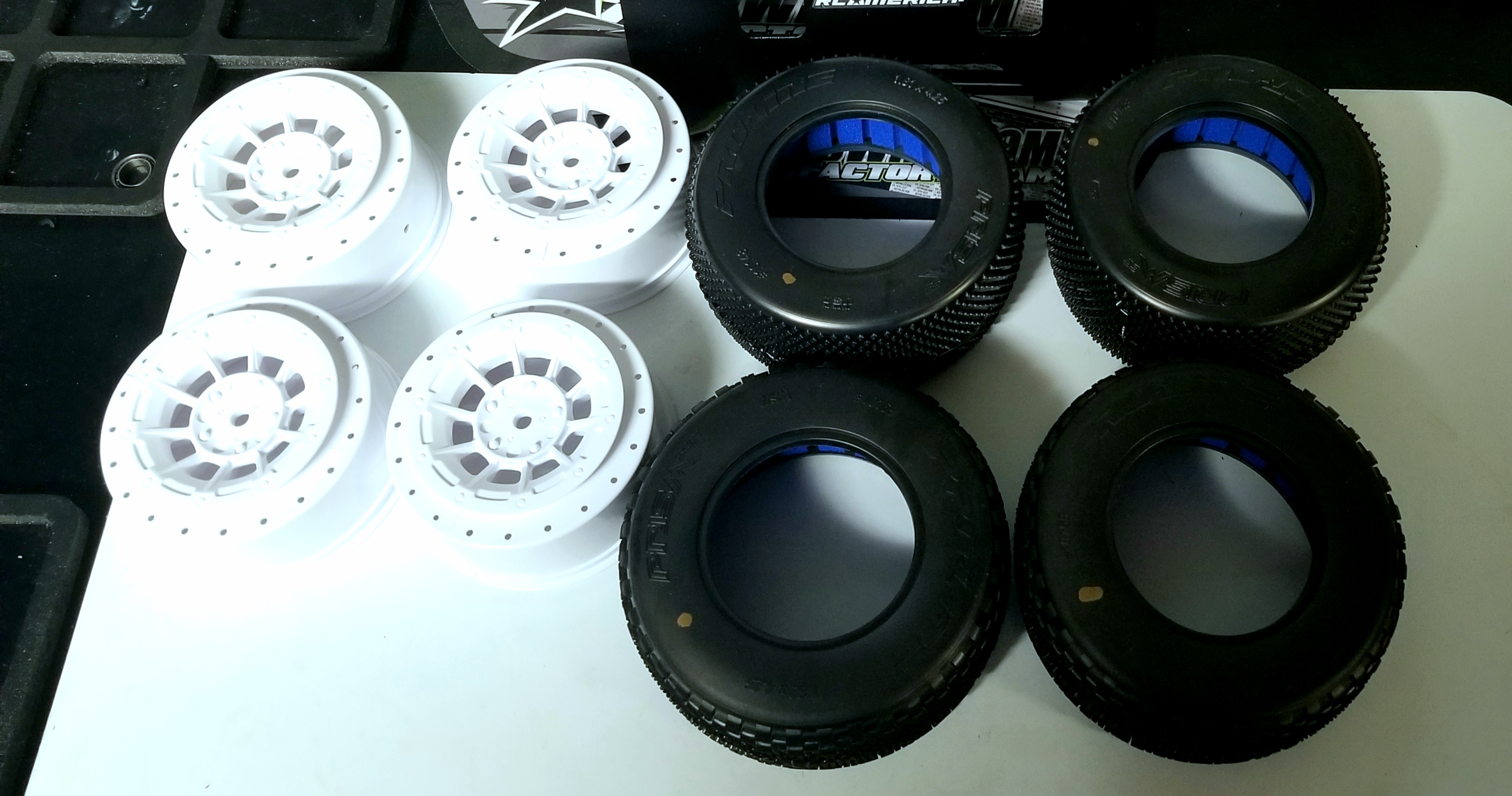 Gluing Short Course Carpet tires can be a "pain in the fingers". I think if anyone is familiar with this process, it's nothing to look forward to. Getting the glue on the outside bead is often a chore, to say the least. These simple steps and use of CowRC products can put some of the pain to bed.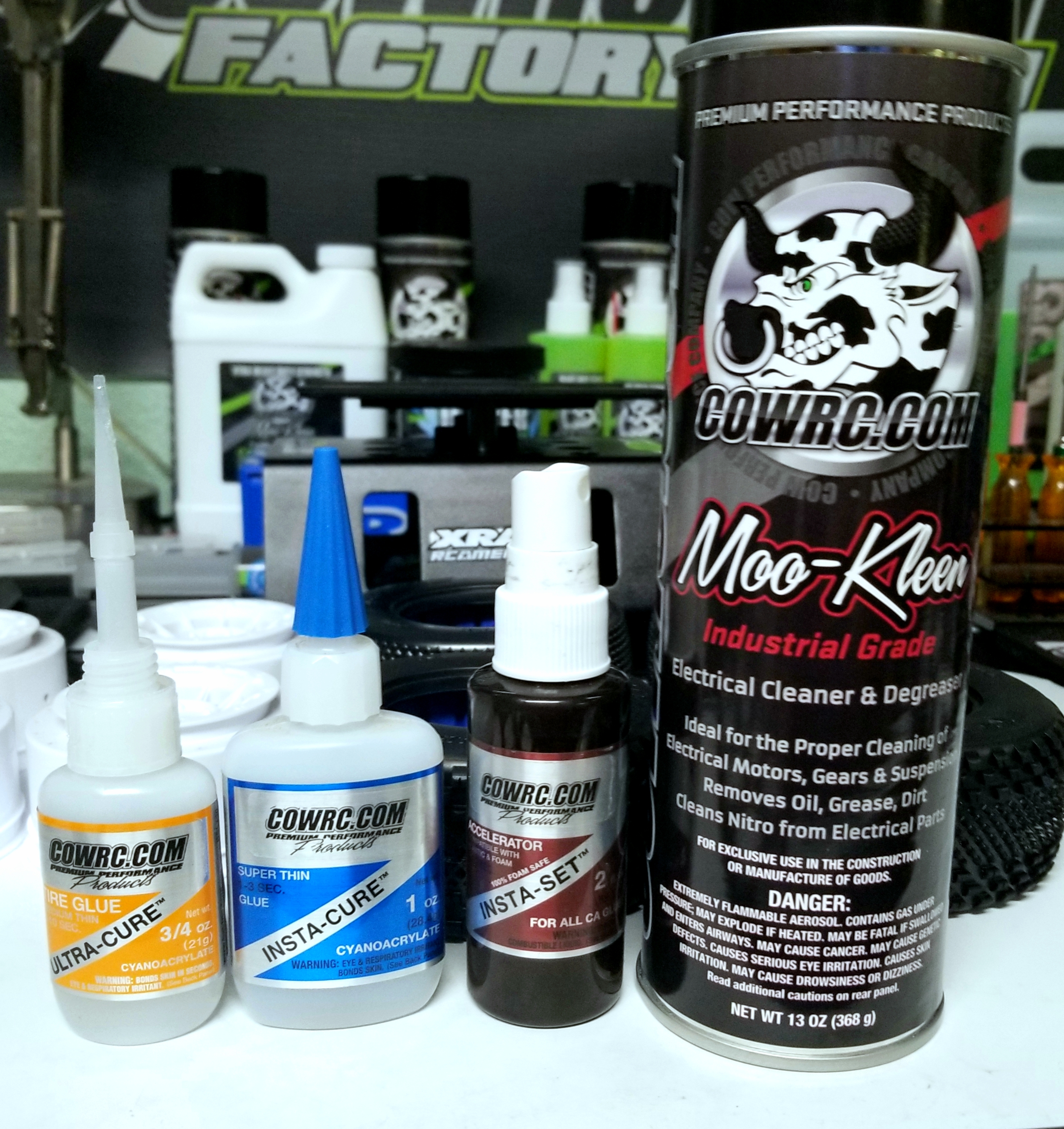 Ultra-Cure, Insta-Cure, Insta-Set, and Moo-Kleen Electronic Cleaner And Degreaser is the arsenal you will need for the perfect results.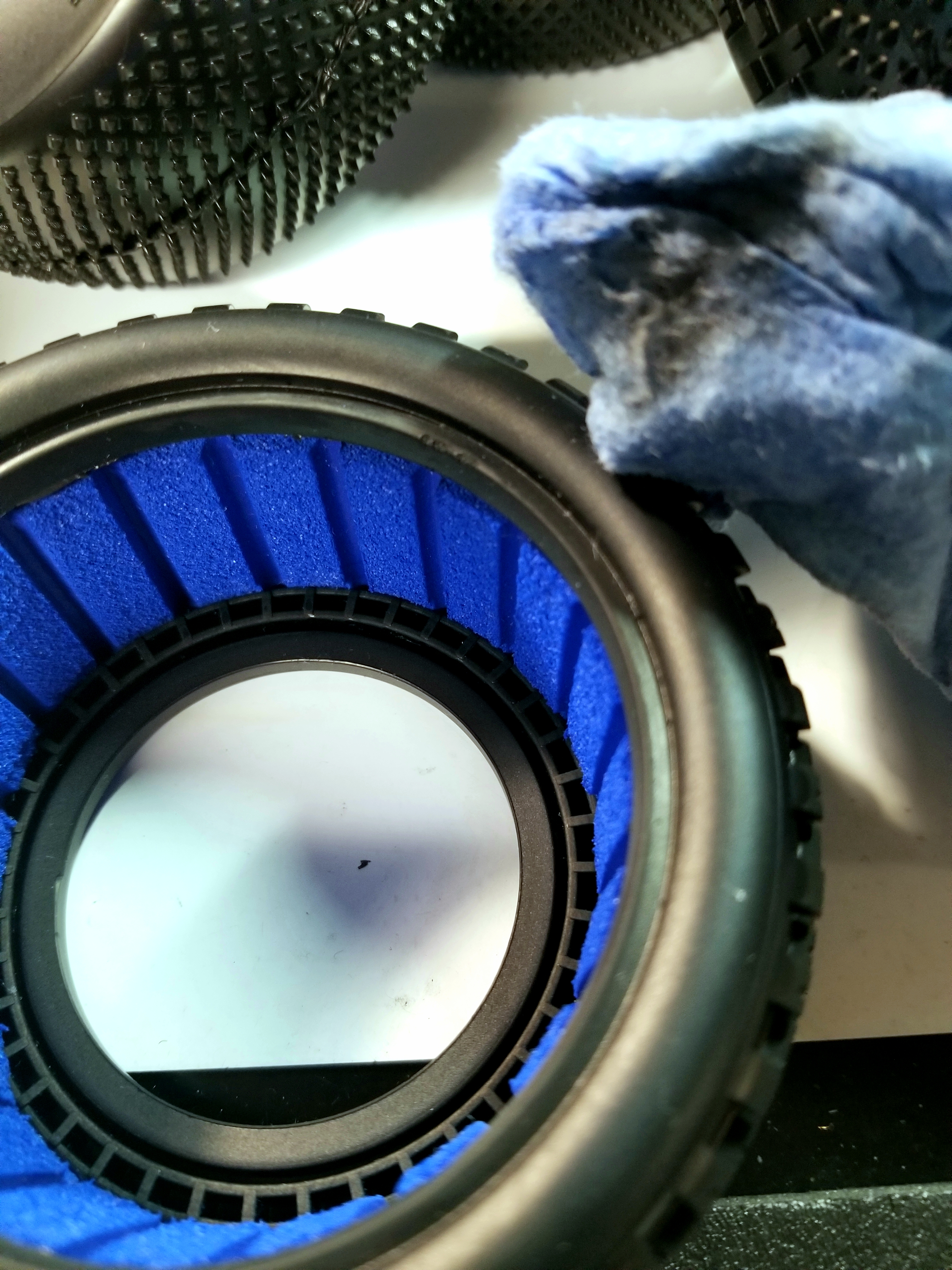 Spray Moo-Kleen Electronic Cleaner And Degreaser on a towel and wipe both sides of the bead. This will get rid of the release agent or any grime on the rubber surface. This will ensure proper adhesion when glue is applied.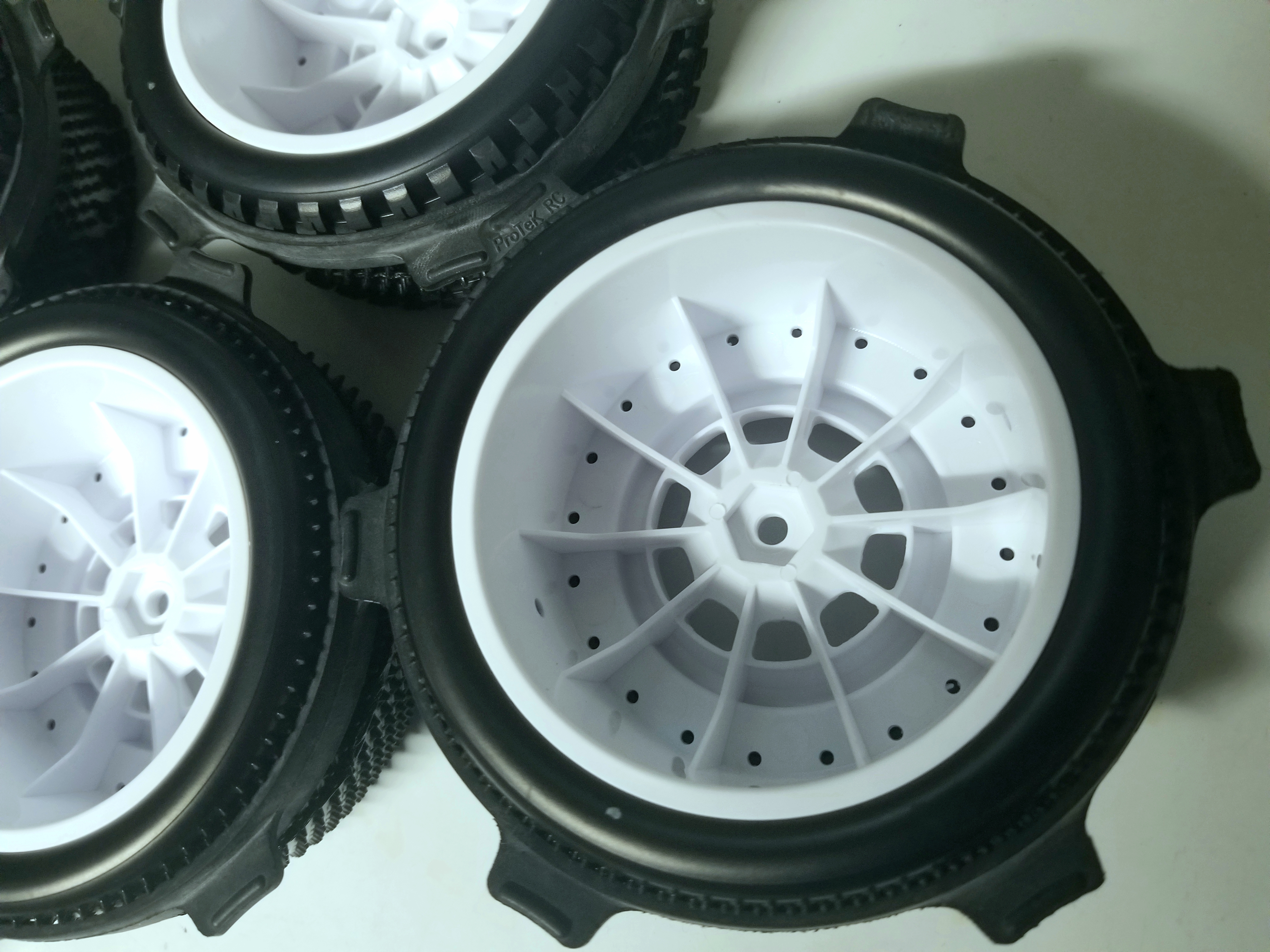 Tire bands can be added to secure the tire to the wheel when glue is applied.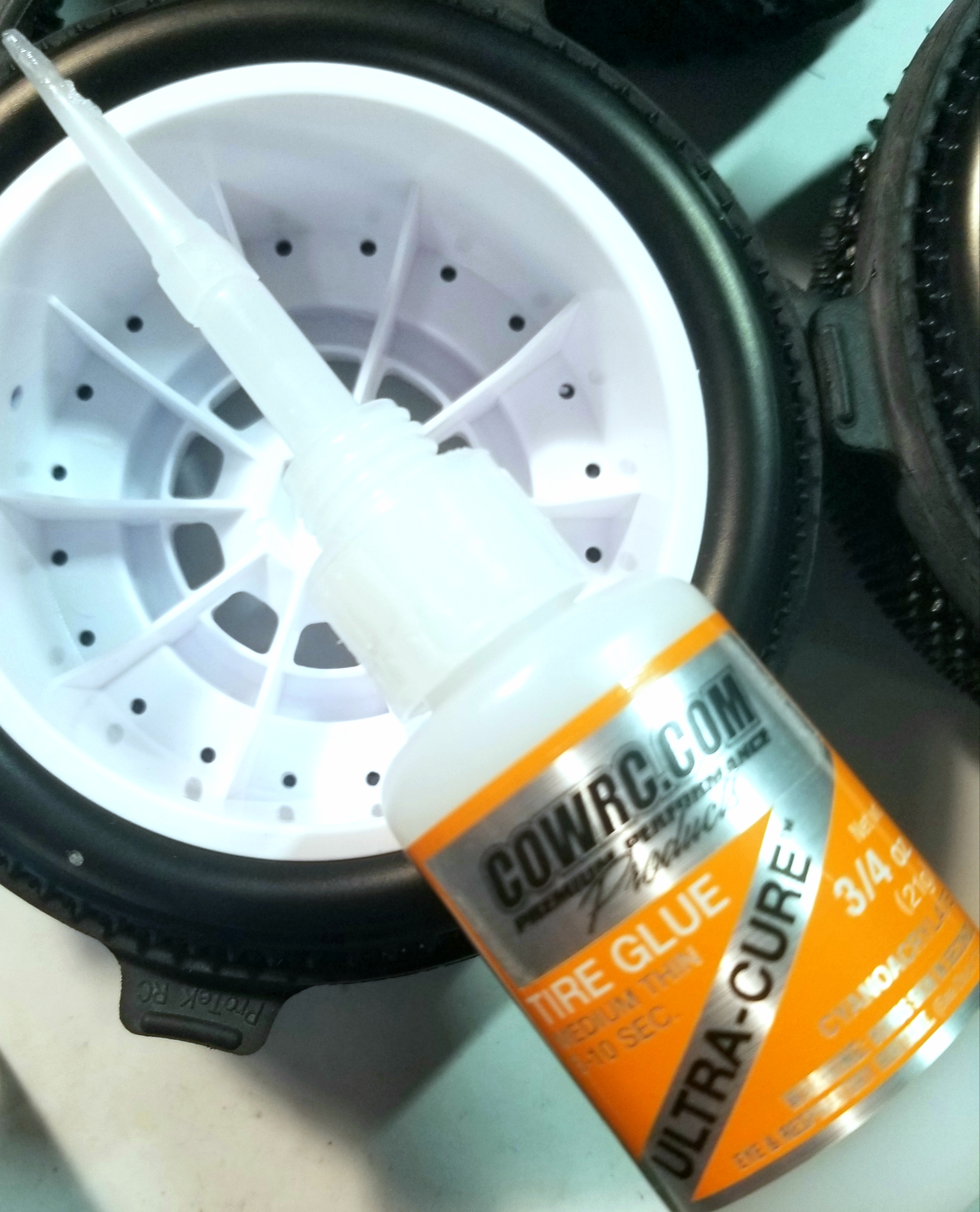 I like to start with the larger inside portion of the tire. I'll use the medium tire glue. This will give a little extra time to cure, allowing for adjustments if necessary. Pull the bead back from the wheel and use the tip to apply the glue around the tire.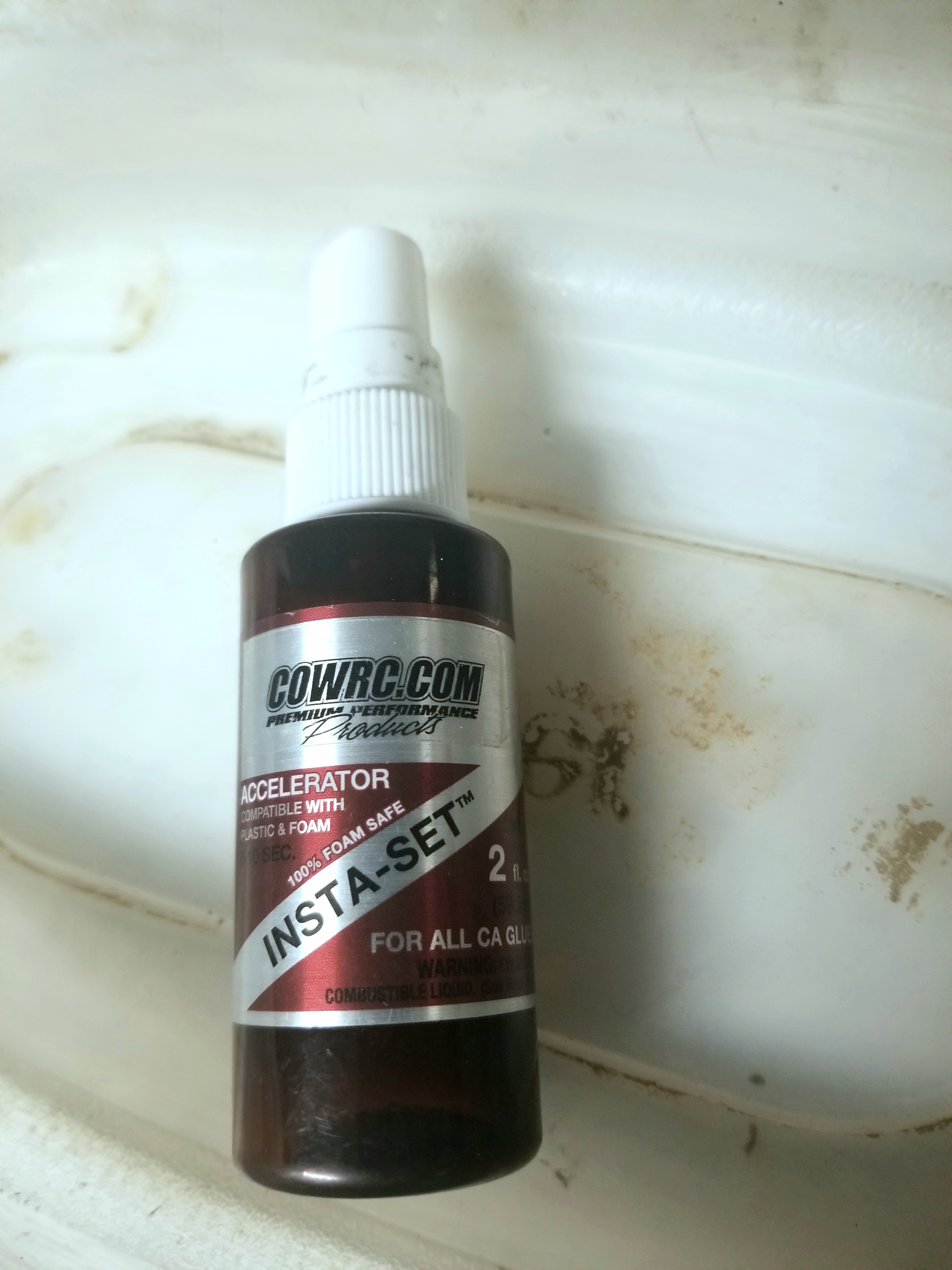 Spray a few squirts of Insta-Set into a plastic container.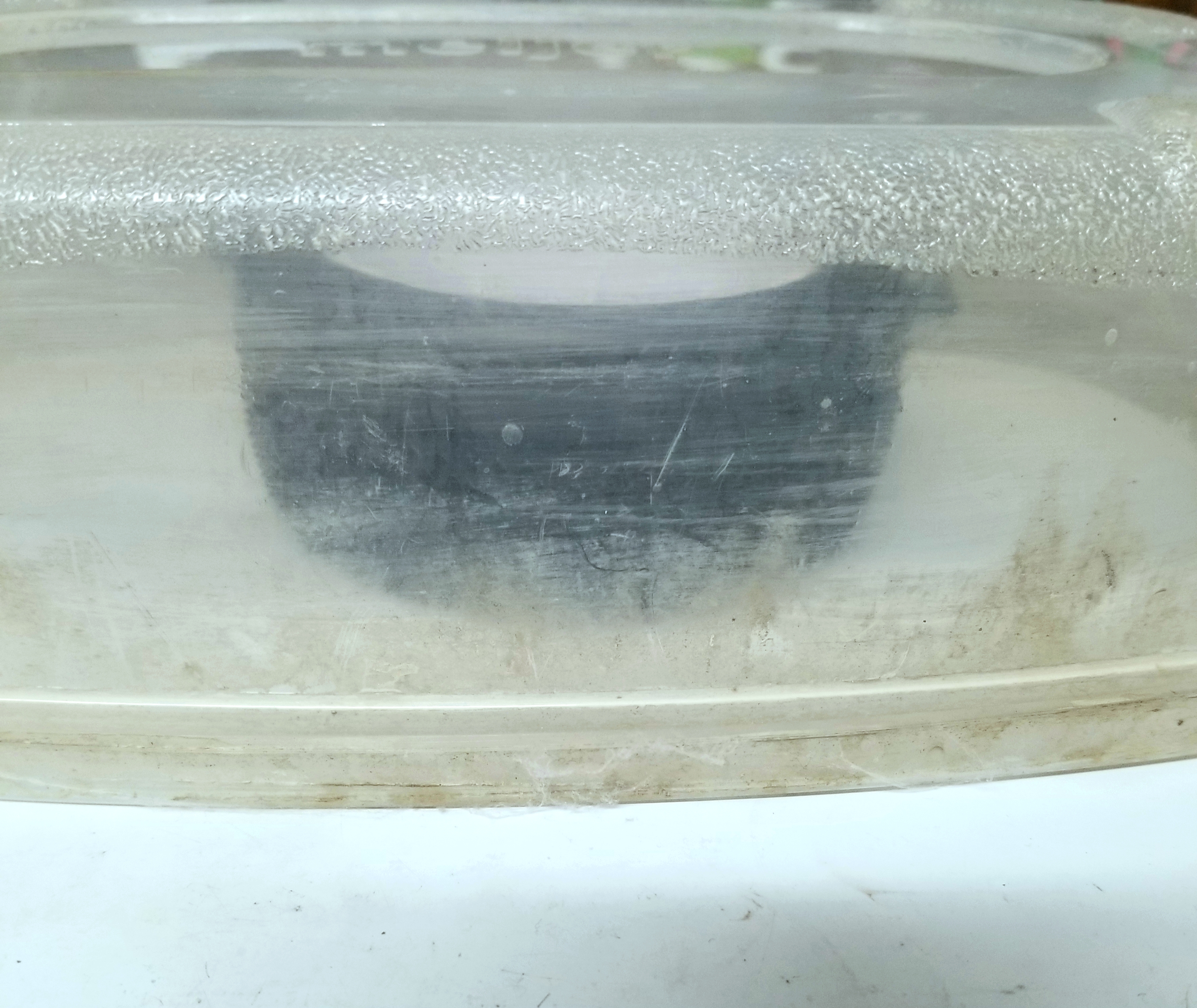 Place the container over the tire. The fumes from the accelerator will speed up the curing process. Giving a quick and strong adhesion.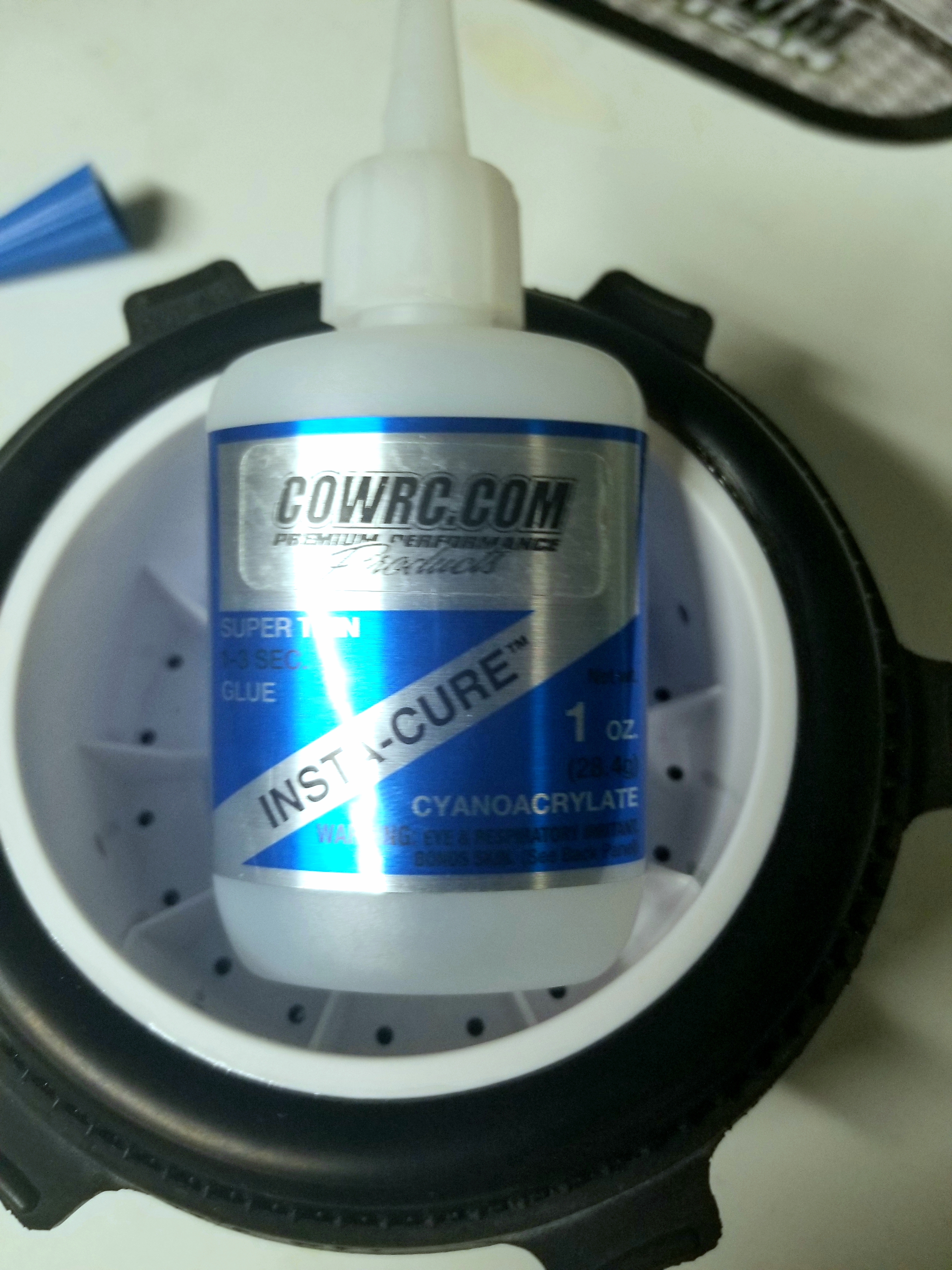 This is where I switch to the super thin glue.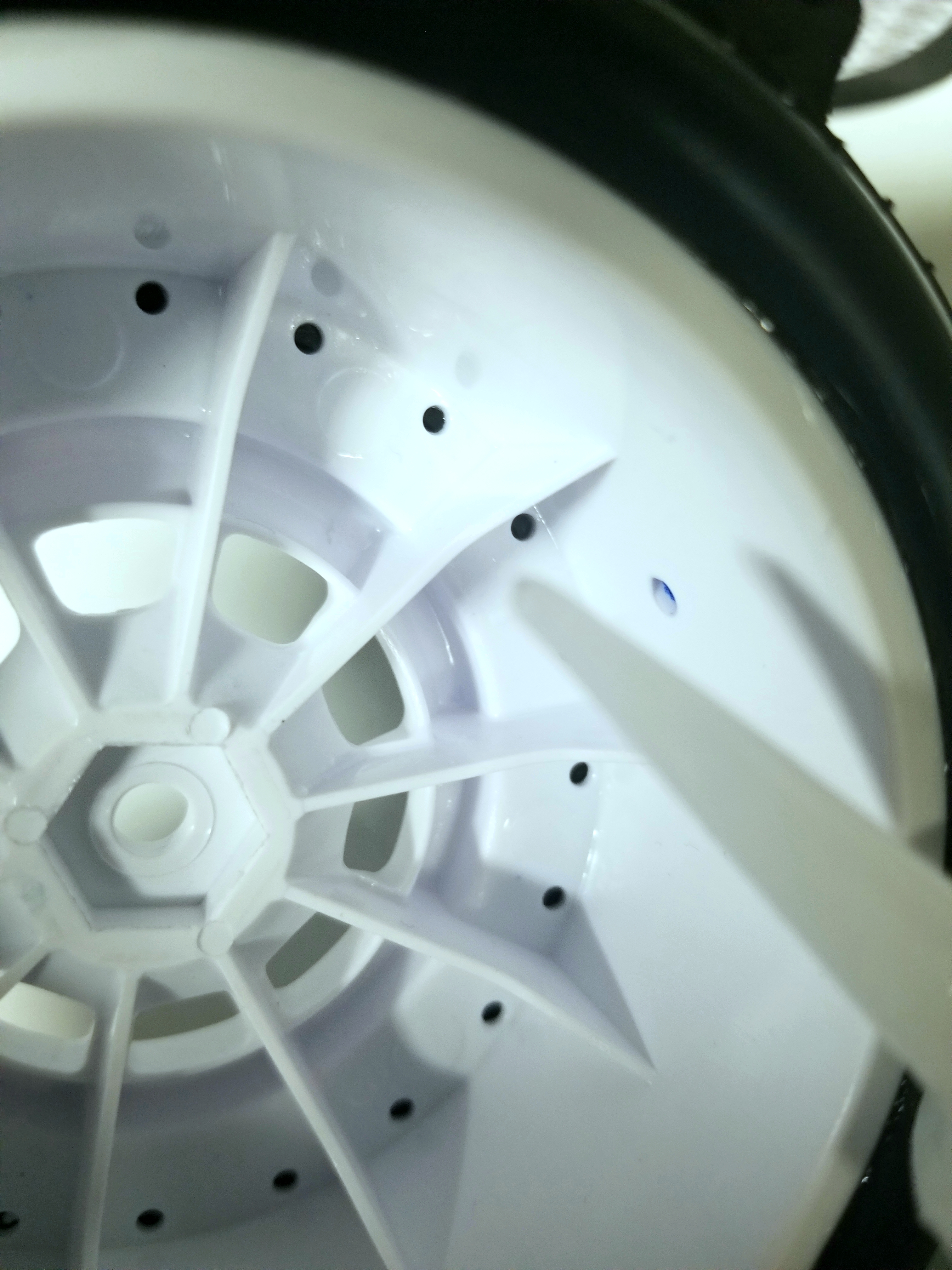 This is the part where your fingers will thank you. Some wheel companies can be different. These are Jconcepts Hazard Short Course Wheels. If you notice, there are multiple holes around the entire wheel. Apply the super thin glue inside of the holes and squeeze the front portion of the tire, rotating the entire wheel to ensure the glue is applied evenly. The glue will seep into the wheel and adhere to the bead. After the glue is applied you can repeat the Insta-Cure process with the plastic container.
Due to how tight the rubber is around the front portion of the wheel, this process can really come in handy, giving a pain free, even, and strong adhesion.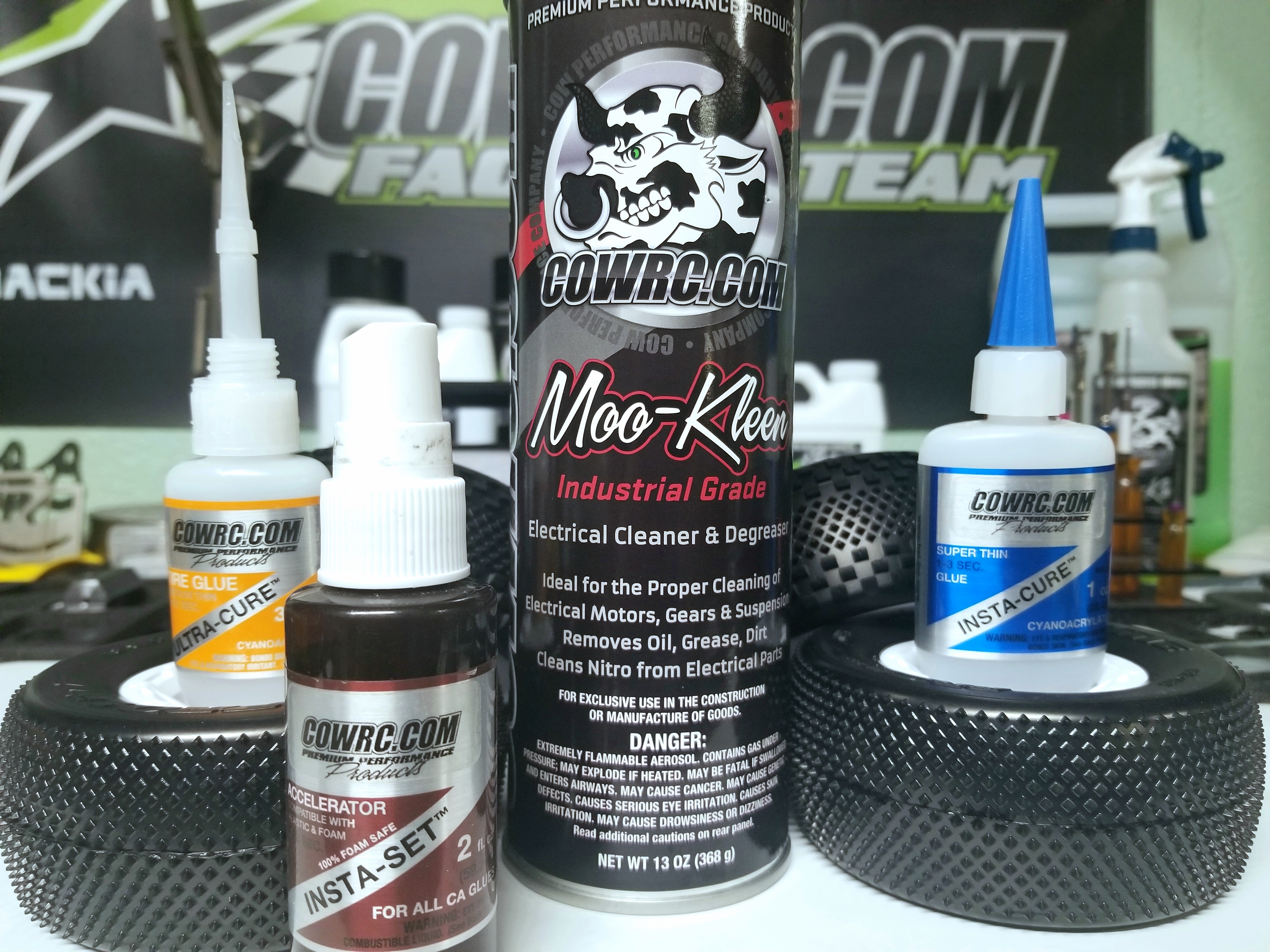 Following these steps will keep you tires secure to the wheels with pain free fingers and thumbs. See ya at the track!
These products can be purchased at Cowrc.com. Use coupon code "PROTIP15" at checkout for 15 percent off your order.