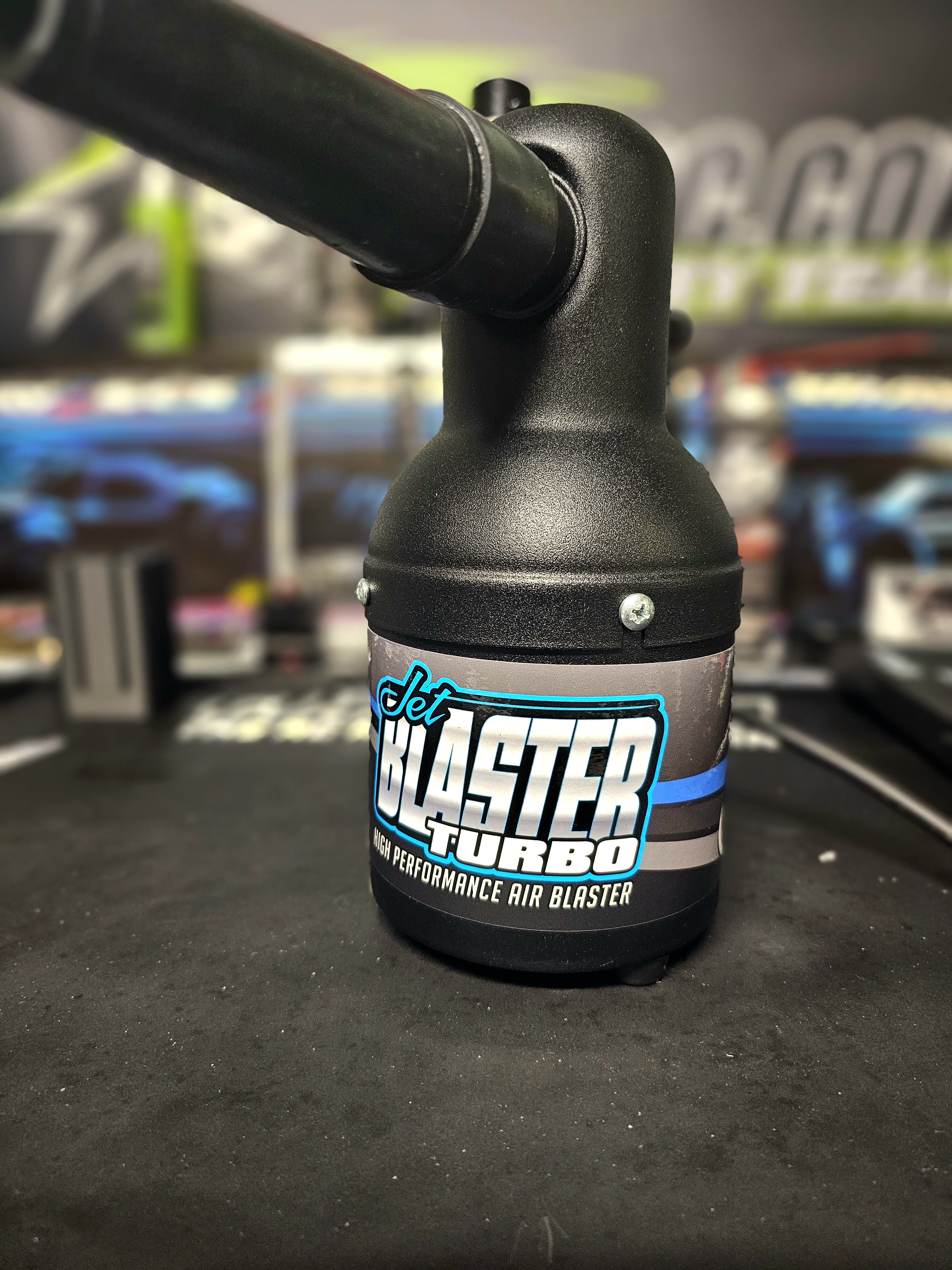 CowRC offers a premium Jet Blaster Turbo that looks good out of the box. However, customizing your accessories is of high demand. CowRC has fantastic looking skins to give your Blaster some attitude! Above is how the Blaster comes. I will take you through some very simple steps to transform that Blaster from looking good to amazing.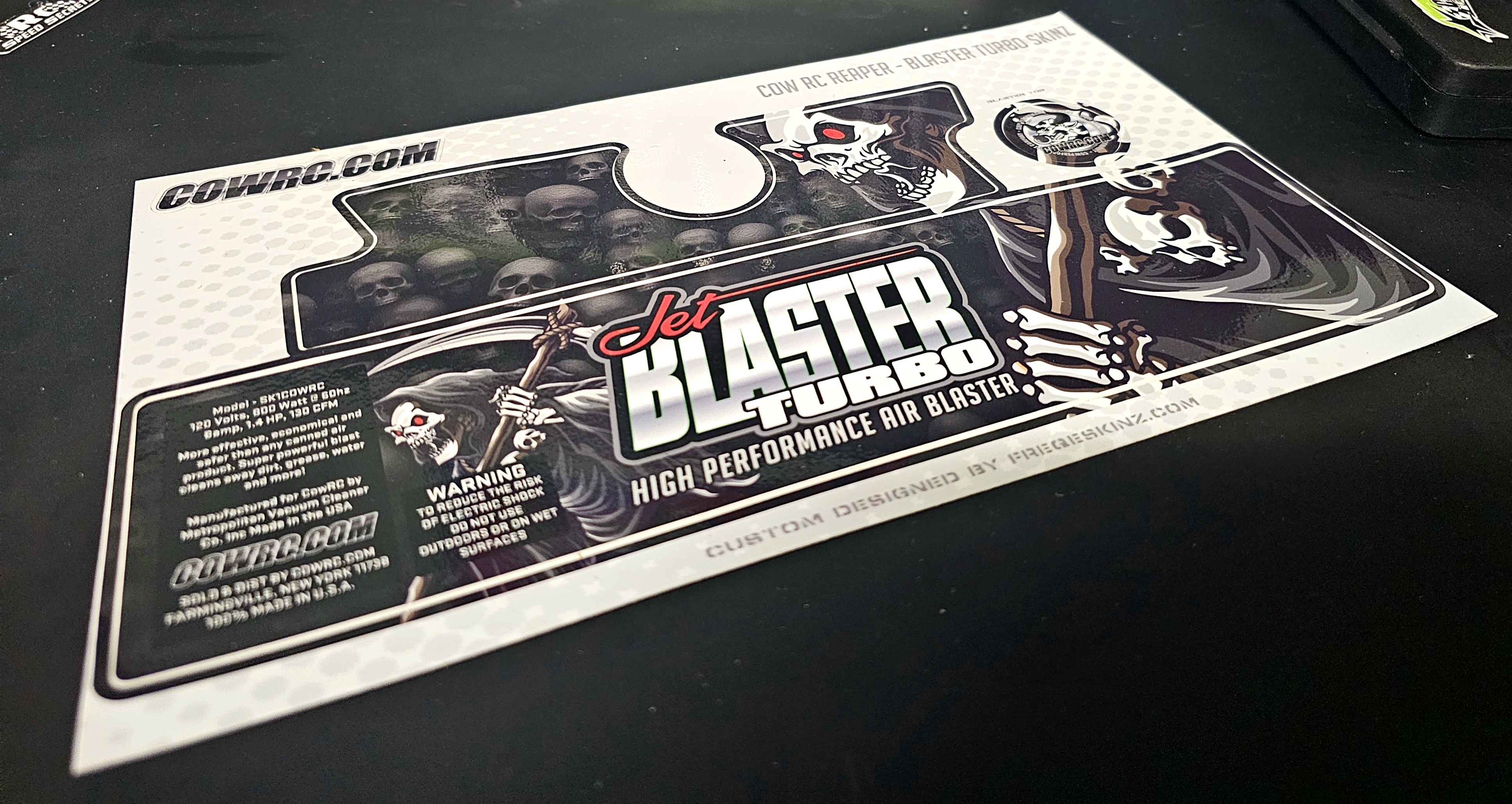 There are several skins to chose from. I picked The Reaper.
Remove the old skin and wipe down the entire area where you are going to reapply the new one with Moo-Kleen Electronic Cleaner And Degreaser. This will ensure all grease, dirt, and contaminants are removed from the surface. This is necessary for proper adhesion. Once that is complete, simply apply your skin to the Blaster making sure it's even without any bubbles.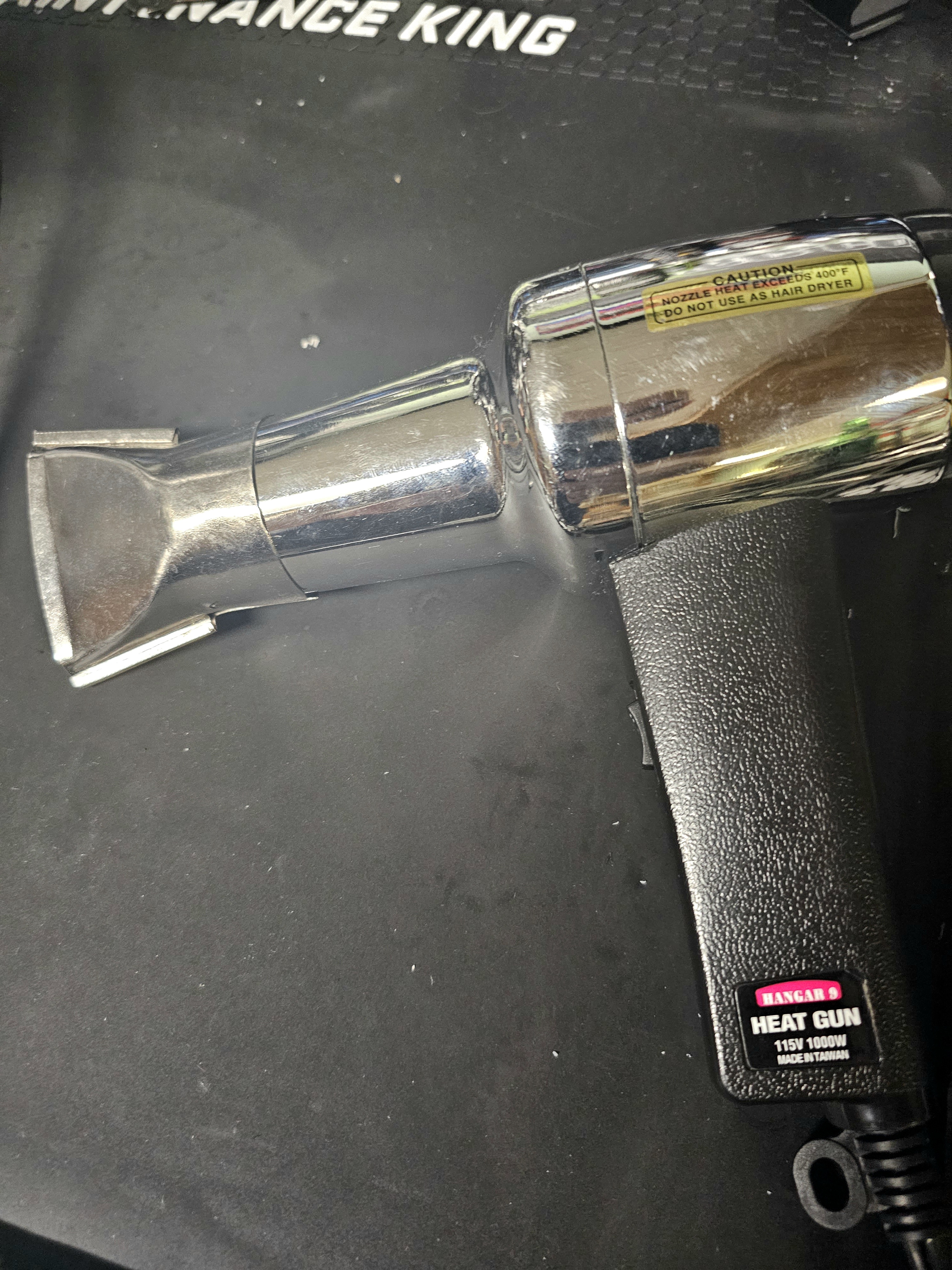 After I apply my skin, I like to give it a quick shot with a heat gun. This will help with any bubbles and also help with better adhesion.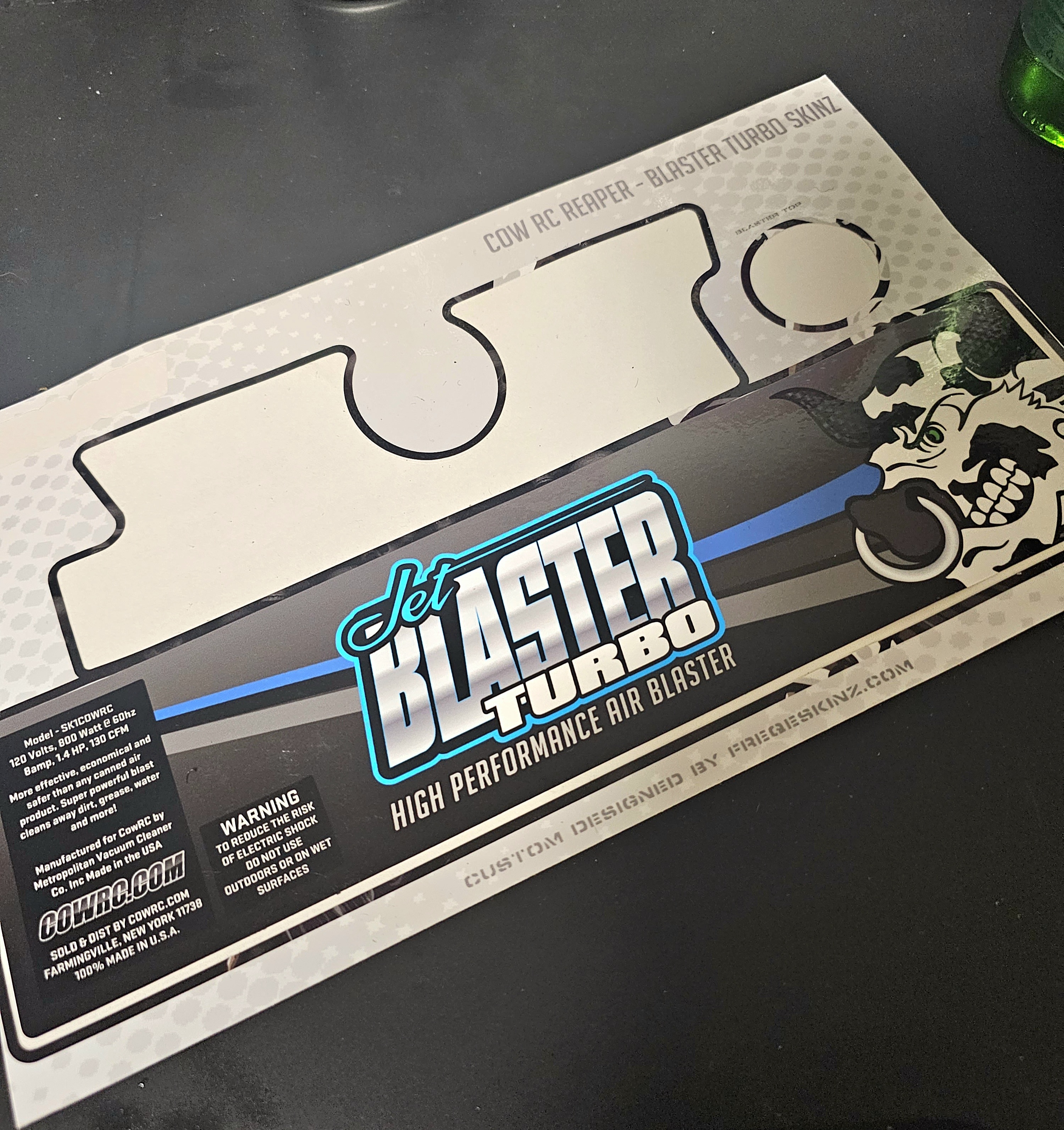 After you remove your old skin, you can just apply it to the sticker sheet if you choose to save it for a rainy day.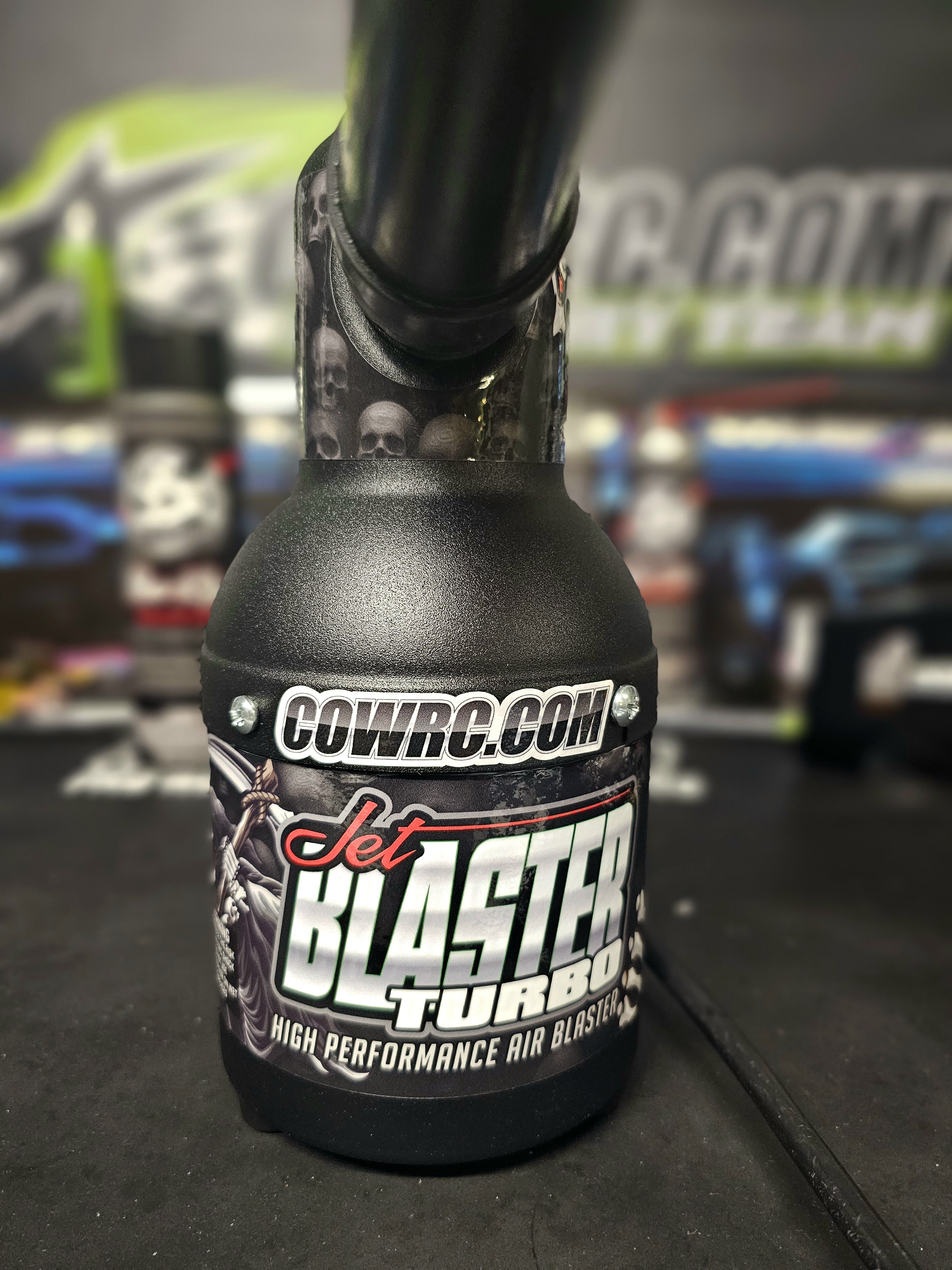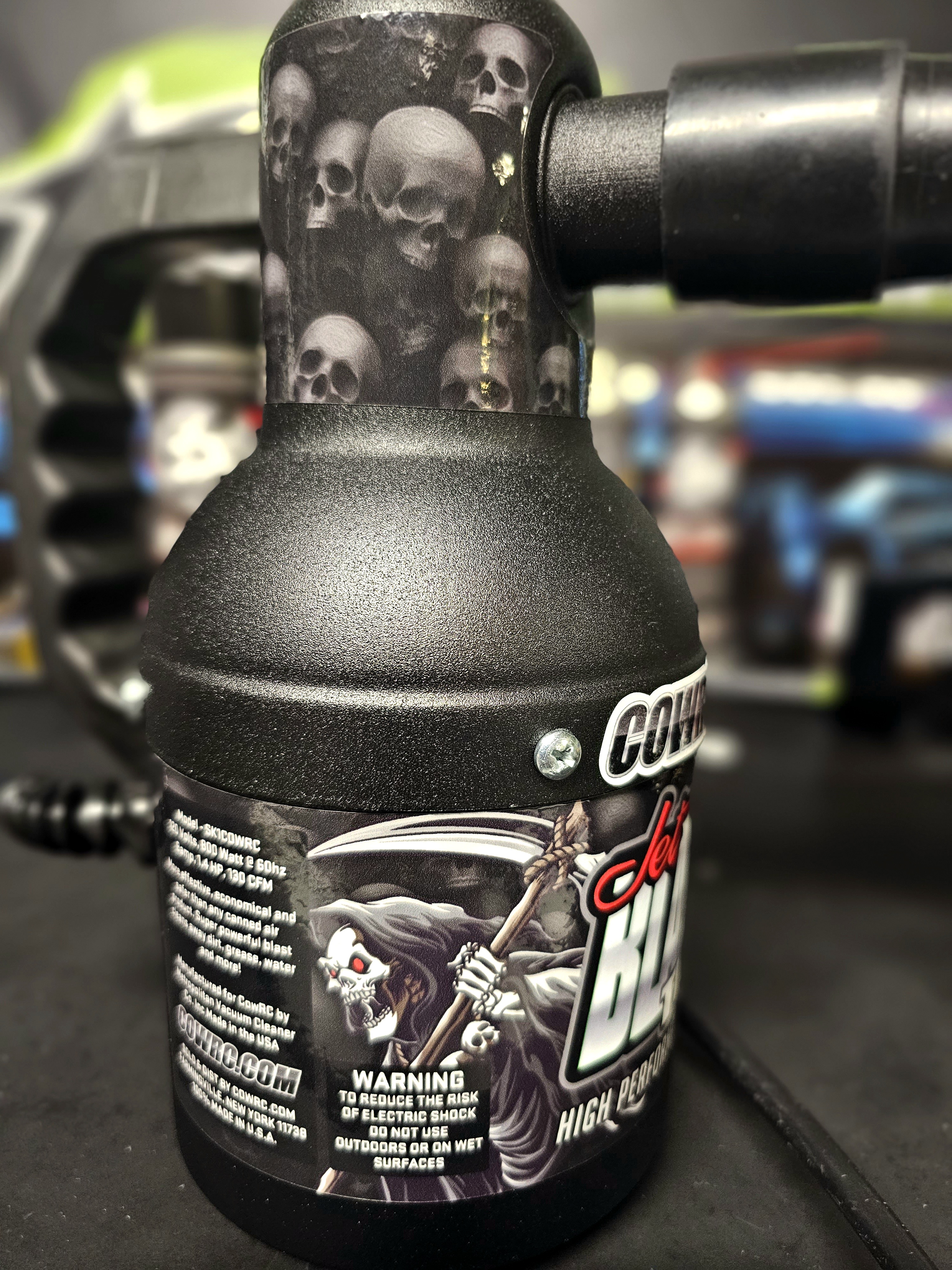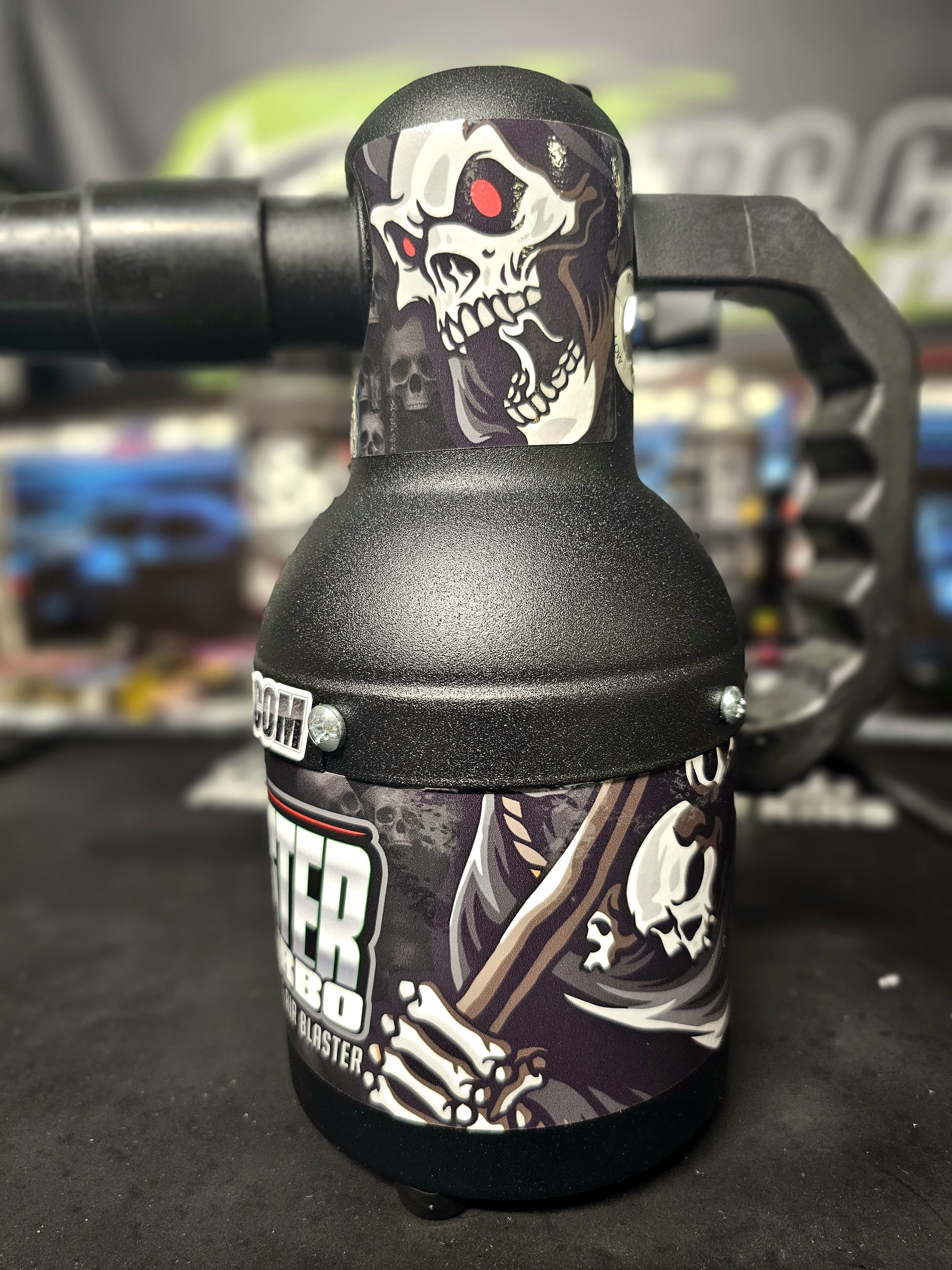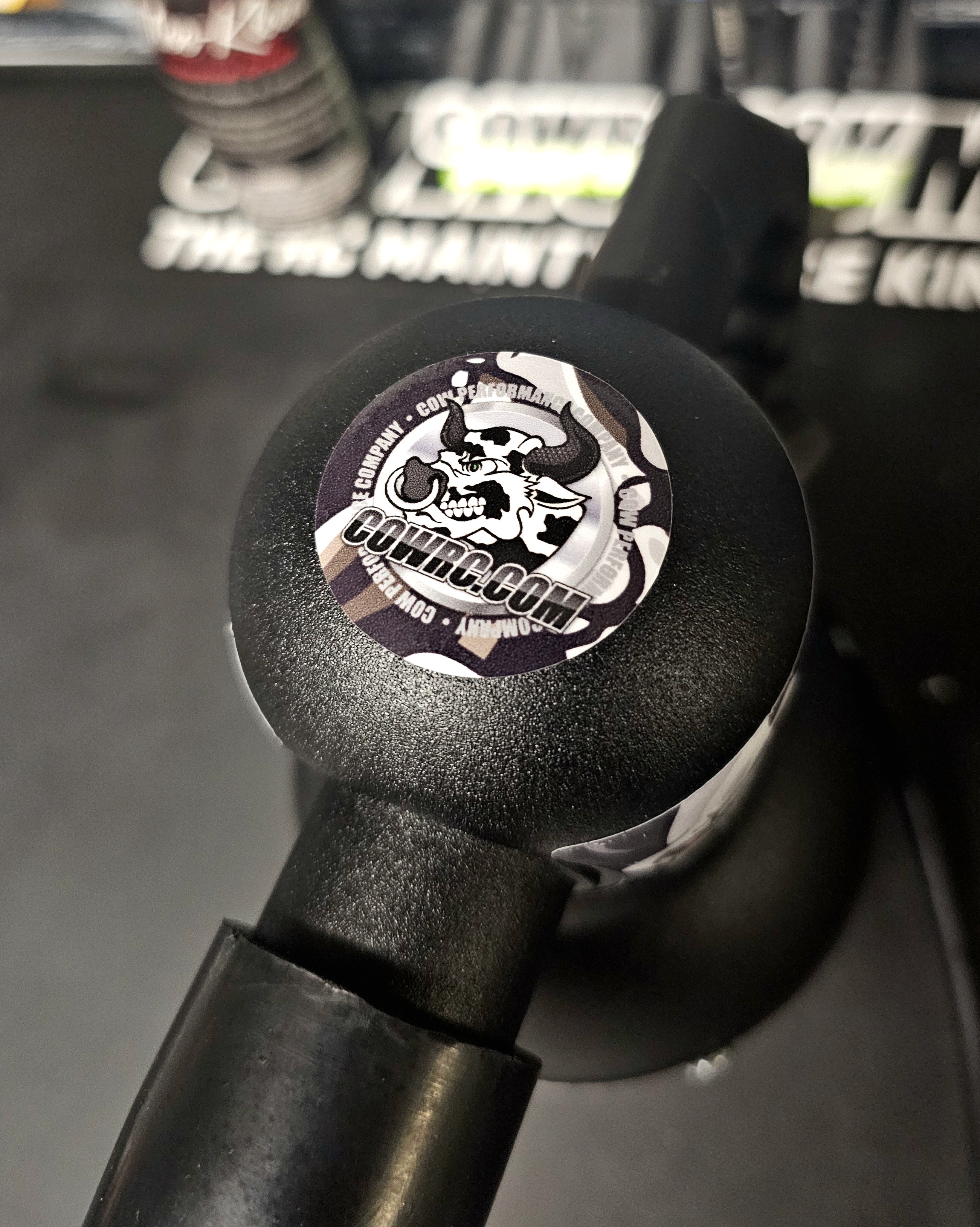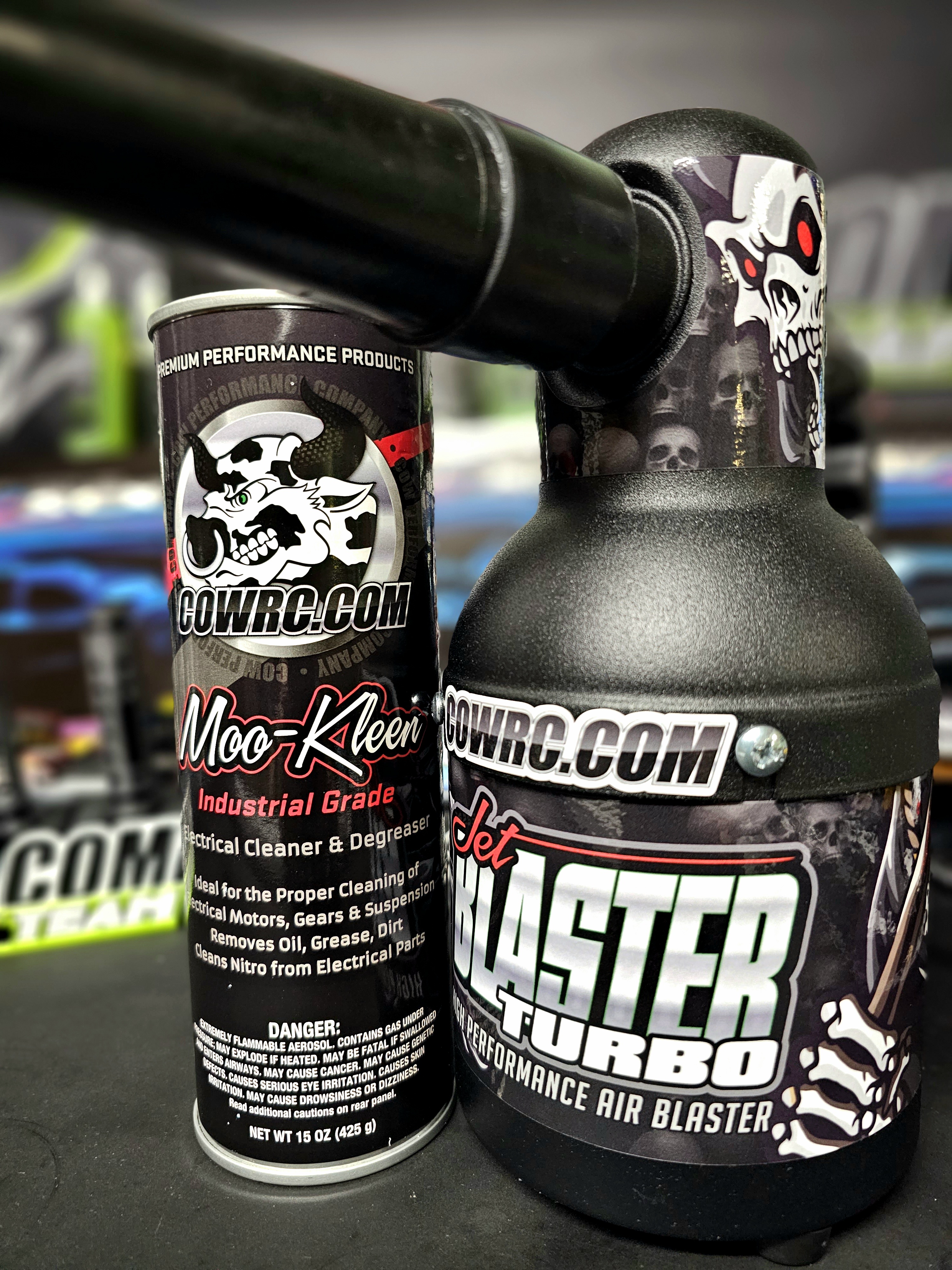 As you can see, the Blaster just got an extreme makeover in no time at all. Go get yourself some attitude! See ya at the track! These products can be purchased at CowRC.com. Use coupon code "PROTIP15" at checkout for 15 percent off your order.