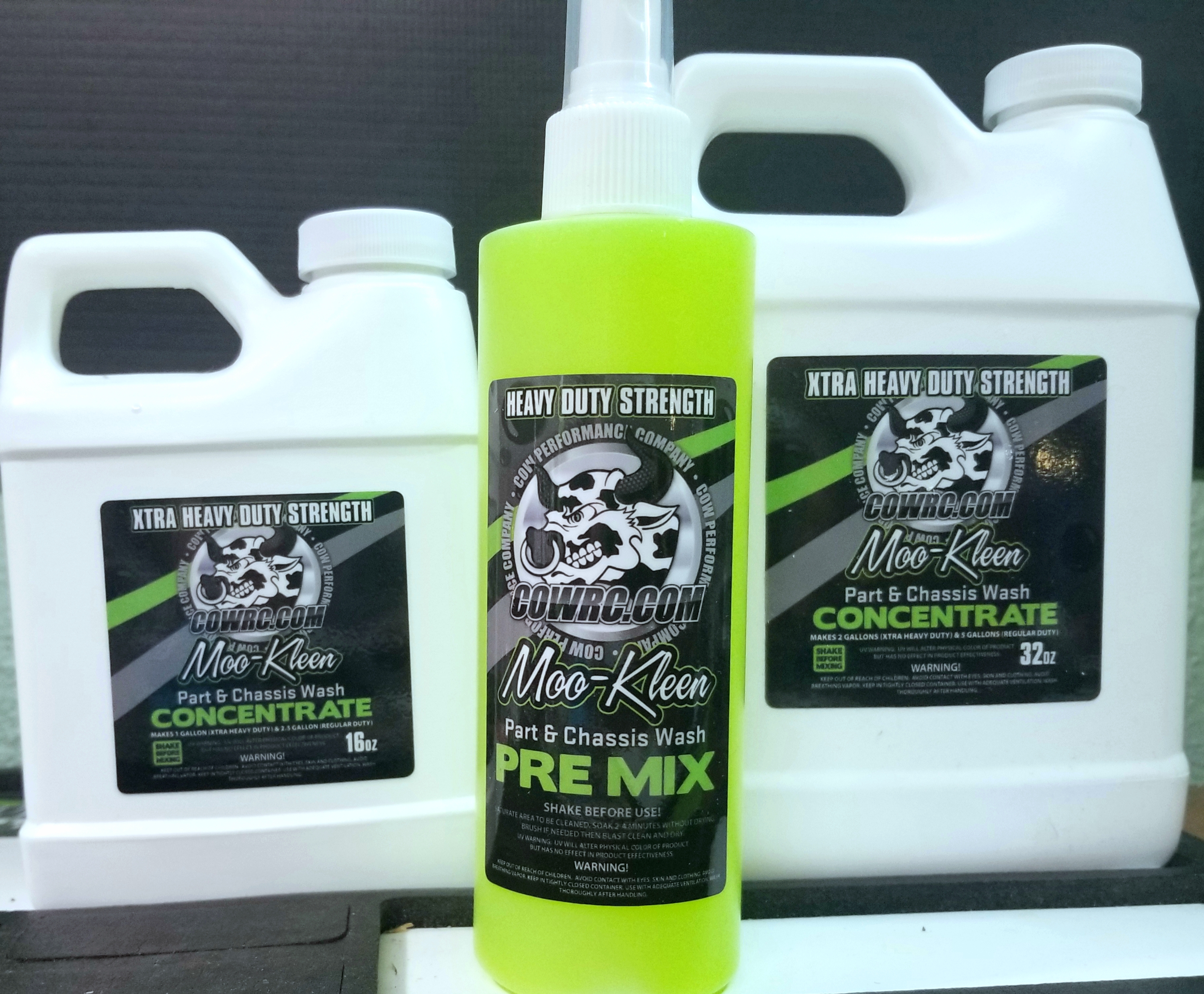 CowRC is now offering Moo-Kleen Part And Chassis Wash in concentrate form. This allows you to mix to the strength of your liking. The previously offered gallon of P&C wash was 10 to 1 mix which is the same as our current pre-mix in the 8 oz. bottle. The new concentrate in the 16 oz. bottle makes 1.25 gallons with the same 10 to 1 mix which cuts down on the cost and shipping of old.
Part And Chassis Wash has so many uses for your RC. The non-corrosive formula excels in killing the dirt and grime that will accumulate on your vehicle when racing or bashing. The formula WILL NOT dry out your plastics or rubber like other cleaning products can do. The P&C was specifically designed for your RC.
16 oz. and 32 oz. bottles are available.
This is a fan favorite and excels at multiple applications. Spray it on and let it go to work. See ya at the track!
These products can be purchased at Cowrc.com. Use coupon code "PROTIP15" at checkout for 15 percent off your order.